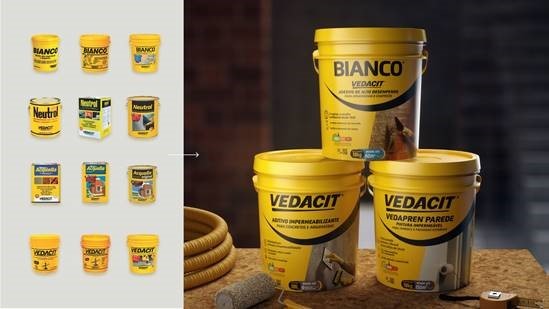 Partnership between Vedacit, Real Plastic and All4Labels wins Brazilian Packaging Award
Vedacit, customer of All4Labels Brazil, was awarded with the bronze Brazilian Packaging Award in its 20th edition, hosted by the Brazilian Packaging Association (ABRE). The packaging with an In-Mould label has been developed in collaboration with Real Plastic and All4Labels, having a modern high-tech design produced with the latest technology.
Vedacit is reinforcing its alliance with key partners such as All4Labels in order to strengthen its position as segment leader. All4Labels' technological profile and efficiency help to create an even stronger link between Vedacit and its customers through leading packaging, at the same time strengthening their brand positioning at the point of sale. The award received is a great proof of the successful partnership between Vedacit, Real Plastic and All4Labels.