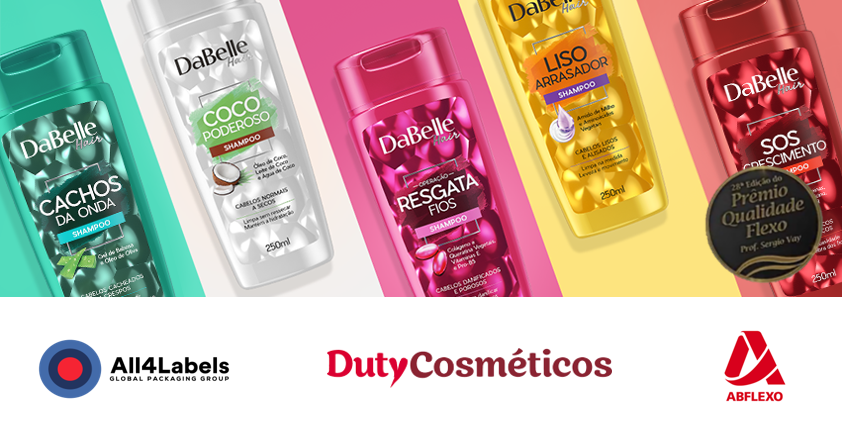 All4Labels Brazil wins flexo packaging award
On January 21st, All4Labels Brazil was one of the awarded companies of the 28th Flexo Quality Awards by ABFLEXO – Brazilian Flexography Association. The 28th Flexo Quality Awards were hosted by ABFLEXO – Brazilian Flexography Association. Due to the current COVID-19 limitations, the award ceremony was broadcasted live on Social Media. P&D Manager Gabriela Neves Ferri and Sales & Marketing Director Fabio Alba were participating and accepted the award on behalf of All4Labels.
The awarded packaging was a label developed for DaBelle Hair, a brand by Duty Cosméticos. "We especially thank our customer for their great trust and partnership that enabled us to participate starting from the concept and development phase and therefore permitting the best possible application of technology in the packaging. Due to the close collaboration we were able to develop this project in less than six months", Fabio Alba points out. It's a best practice example that demonstrates the mission of All4Labels to support its customers' growth through differentiation and innovation by advising them with the expertise and knowledge of our experts.