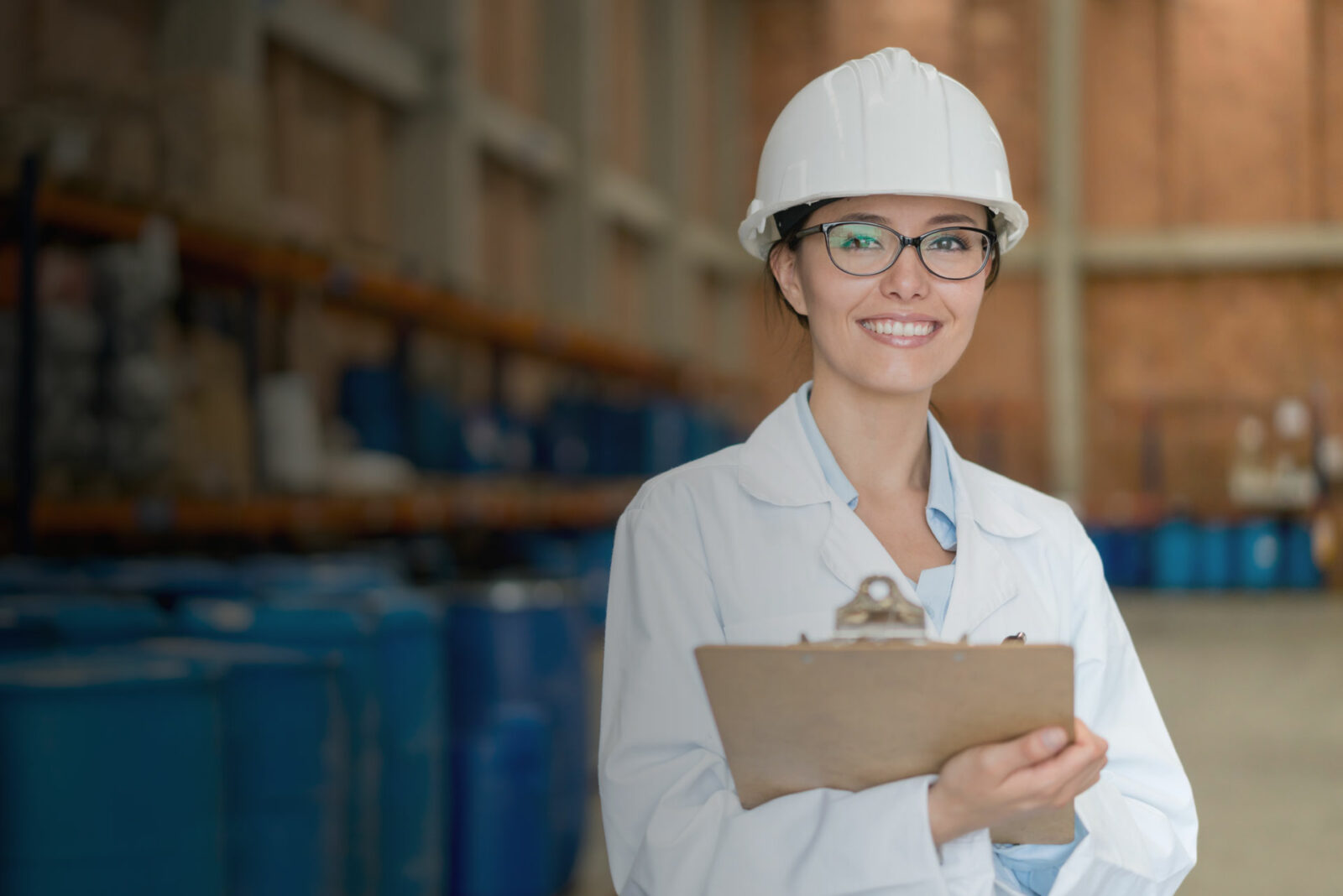 MARKET OVERVIEW
Industries & Chemicals
Labels having to withstand the tough conditions of industry and chemical applications require exceptional capabilities such as specialty adhesives, durable inks and label materials. We therefore develop highly functional labels combined with best-in-class decorations. Digital leadership enables maximum flexibility, short lead times and pioneering brand protection possibilities.
The applications for Industries and Chemicals, from oils & lubricants, agrochemicals to paints & solvents are demanding: hazardous chemical products must comply with label regulations, brand protection is an issue as well as the conditions a label needs to withstand.
We apply our expertise in label requirements for regulated industries: we have experience with GHS labels (Globally Harmonized System of Classification and Labeling of Chemicals), integrate technical details in the labels and know how to make them durable. So even minor spills of chemicals, lubricants and fluids will not affect your labelling performance.
Special products
PRESSURE SENSITIVE LABEL FOR CAR BATTERIES
Car battery labels require high durability under extreme conditions: acid and temperature resistance from cold to hot temperatures. Adding to that, text and symbols such as warning signs need to be legible even after long exposure to those circumstances. The versatility of pressure sensitive labels makes them ideal for functional use.
DOUBLE & BOOKLET LABEL
Double, Multi- or booklet labels offer sufficient space to integrate essential product information. Legally required declarations and instructions for use can be reproduced without any problems. With our Double Layer Green there is even a sustainable and resource-friendly option.
PRESSURE SENSITIVE LABEL FOR CARTRIDGES
Versatility at its best: The pressure sensitive label is also an easy option for round containers as cartridges. It's easily combinable with embellishments and or tactile varnishes that elevate every type of product. By using the same label material as the packaging, it can be easily made recyclable – sustainability made simple.
PRESSURE SENSITIVE LABEL FOR BUCKETS
Buckets are conical, not cylindrical, which makes the label requirements more complex. Therefore, pressure sensitive labels are the most efficient solution. With excellent print quality, almost any material can be used – film or paper. In addition, metallic refinements can be added to the label or colors that completely match your product.
SECURITY LABEL
With authenticity playing a big role in the chemical and automotive industry, anti-counterfeiting solutions are a must for many products. With our expertise by Smart+Secure, we're able to offer individual combinations such as tamper evident, brand protection features, serialization and track and trace options.
TECHNICAL SLEEVE
We print on full-body thermo-retractable shrinkwrapping film in order to enhance the appeal of any bottle shape as well as on tamper-proof seals with horizontal and vertical perforations. We support our clients with 3D software right from the pack prototyping phase to ensure optimal application during the shrink retraction phase.
IN-MOULD LABEL FOR BUCKETS
In-Mould labels are a suitable solution for buckets when accuracy is required. Through the injection moulding process, seams and unsightly edges can be avoided – nothing is left to chance. On top it's moisture and temperature resistant. Packaging and the label are made of the same material and can therefore be fully recycled.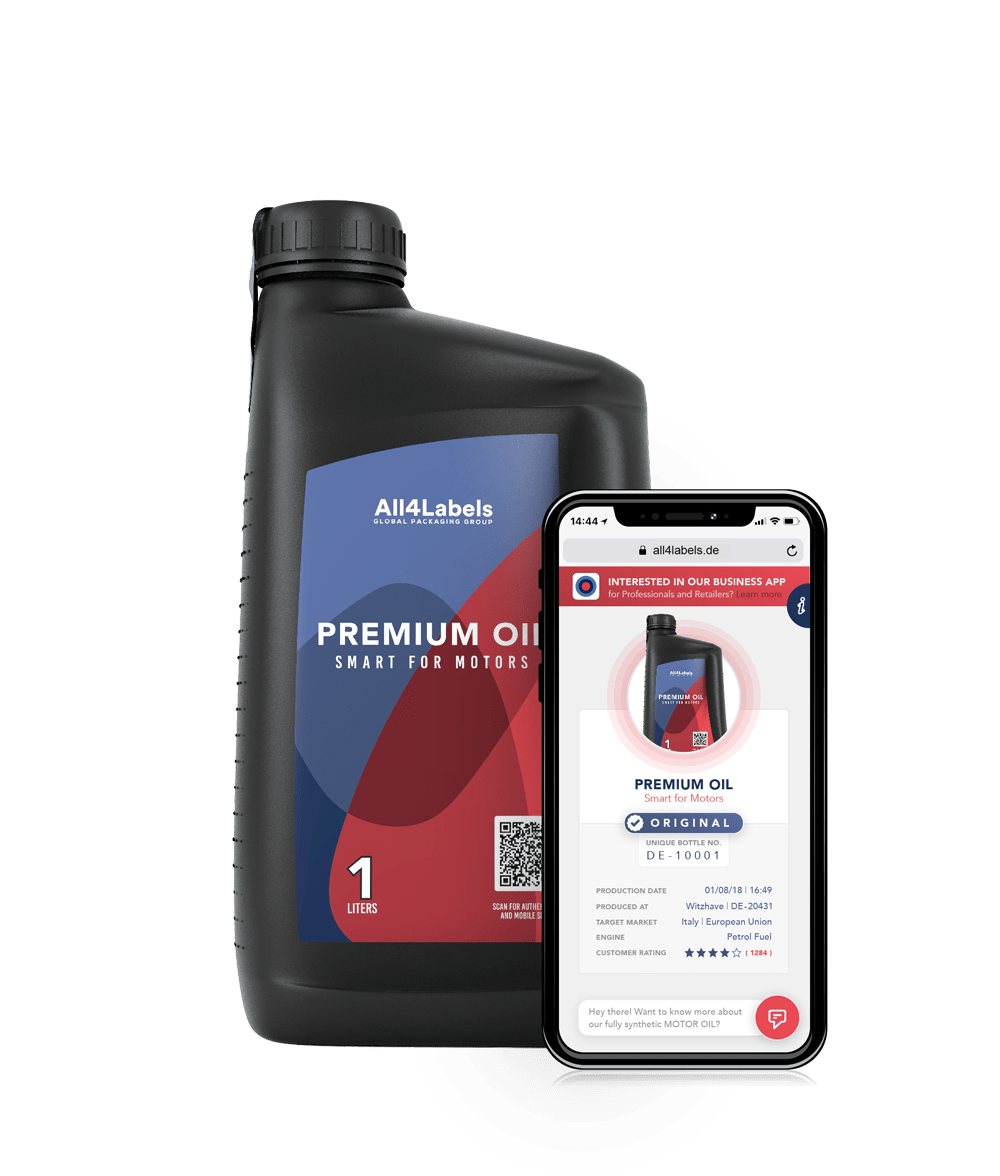 Global Brand Protection
Counterfeits, lost and unlicensed products jeopardise brands' reputation. By introducing highly sophisticated security features to your label, you can make your product more safe and restore the customer's trust in your product.
An overview of entry-level security features we offer:
Serialisation service
Secure image
Secure QR Code
NFC
Blackmarking
Digital invisible ink
Holograms (Nanogram TM)
Configure and serialise your smart label to empower trust and engage your customers with customized mobile services!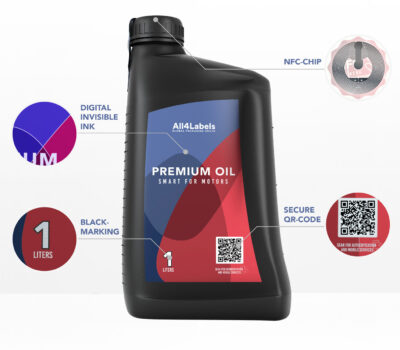 front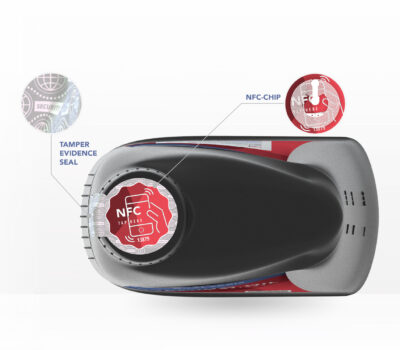 top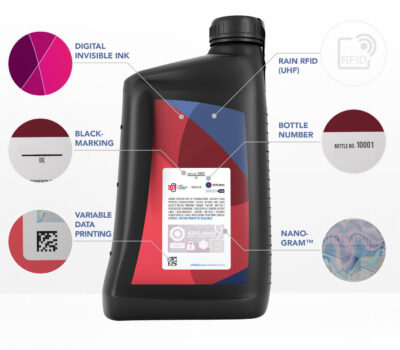 back
For more information and details about advances security features, please visit Label Intelligence solutions
and get in touch with our experts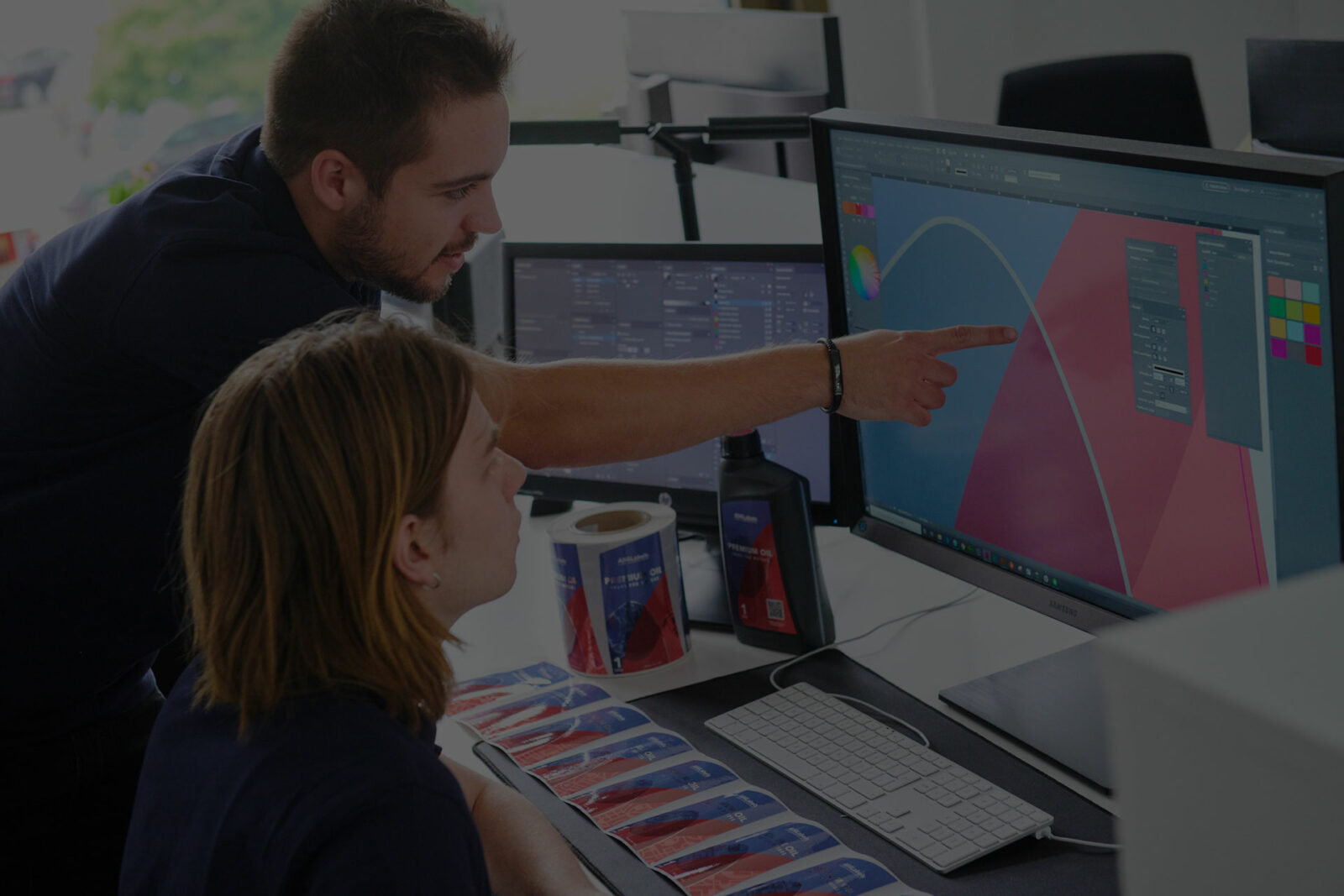 Offering dedicated artwork management
We integrate innovation, creativity, design and prepress processes with the most modern workflows.
As a strategic and technologically advanced partner, we are dedicated to brand owners for all template, artwork, repro, mock-up and digital printing activities.
Our open global platform enables individual processes as well as a global access also for third parties.
The latest automation tools smoothly connect you to our prepress teams to minimize administration effort, speed up revision cycles and achieve fast, reliable and high quality results.
Design
A whole specific ecosystem to
support the brand
Artwork Management
Our global platform enables individual processes as well as a global access for third parties.
Prototyping
Technical design and prototyping of packaging
Live cloud platform
Global Artwork management platform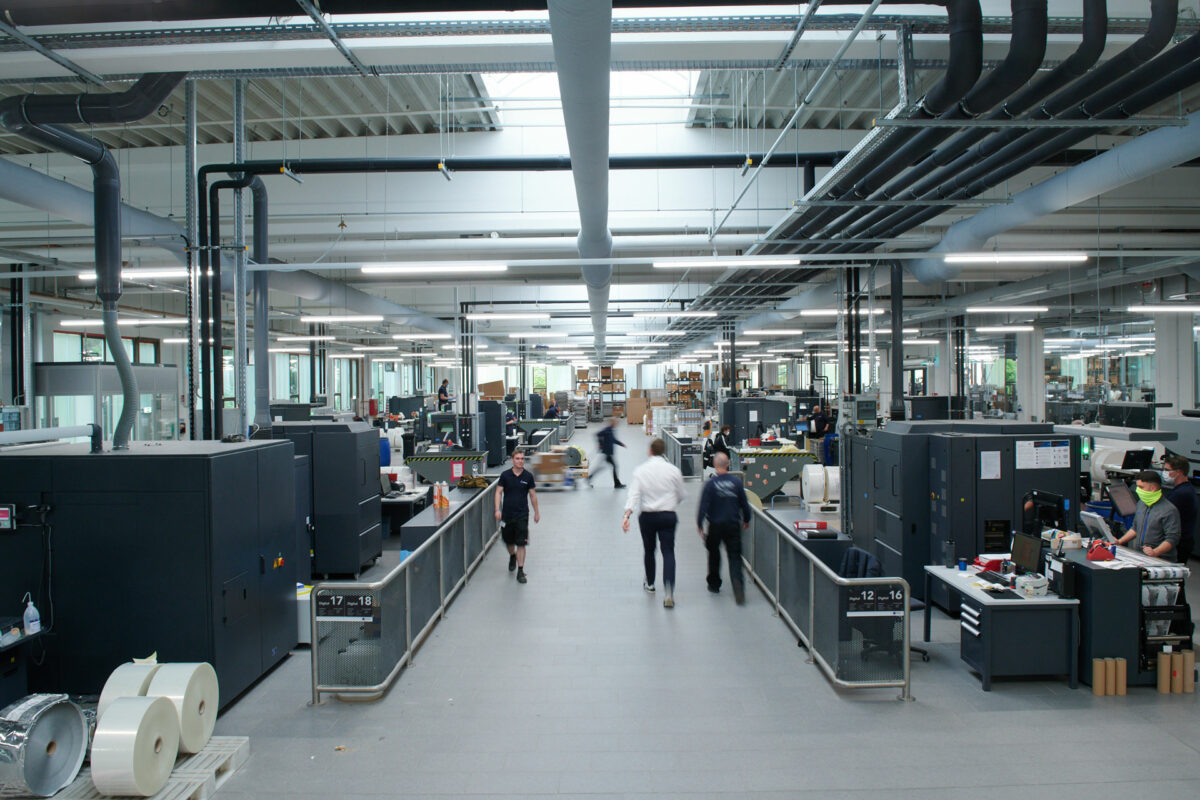 Digital printing
With more than 20 years of experience and the highest digital printing volume in labels worldwide, All4Labels is a true digital printing leader. Next to sustainability advantages and a fast time to market, digital printing enables serialisation and various security features. Especially in the automotive and chemical industry, product security and traceability plays an important role.
Brand protection features
Serialization
Variable data printing
high complexity with small print runs
Short lead times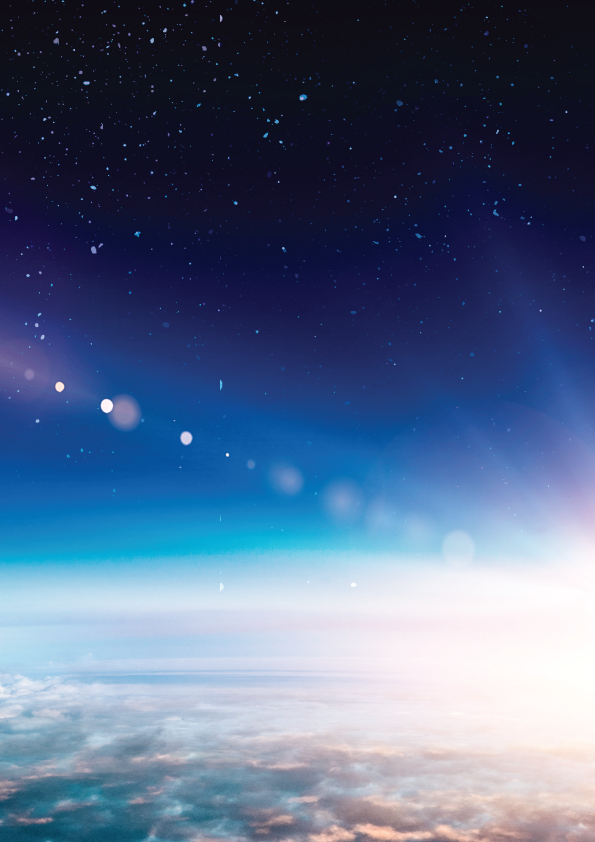 Subscribe to Orbiter the newsletter to climb aboard the future.
A great little collection of news, curiosities and trends to deep dive into the future.
A newsletter that provides the best insights to lead companies towards their digital transformation and sustainability objectives.
Supported in every issue by facts and figures.
Subscribe to Orbiter and enter a community of explorers, pioneers, innovators.