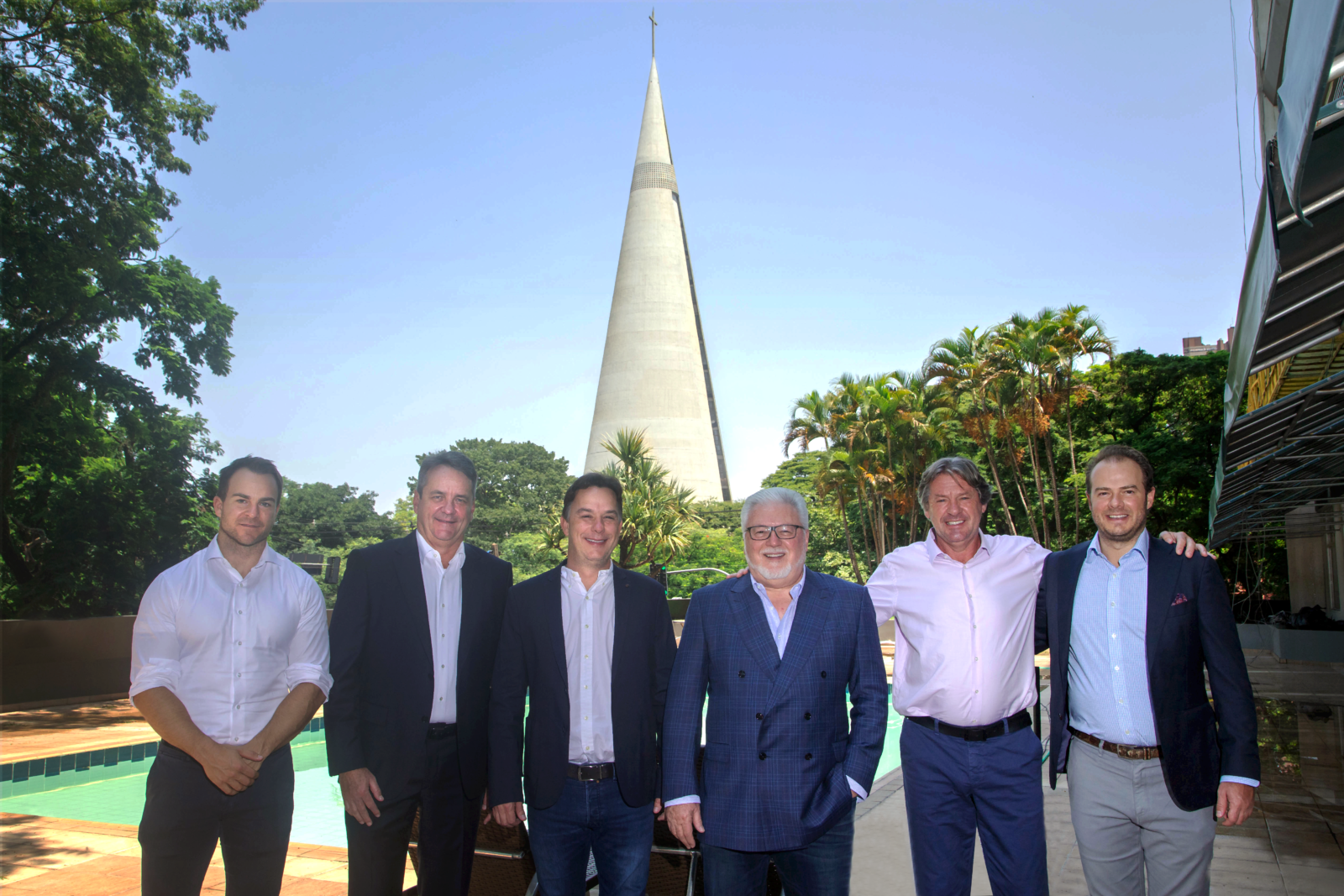 Flexoprint joins All4Labels Group
Marialva (Brazil) / Hamburg (Germany), 23rd February 2022 – All4Labels Global Packaging Group, an internationally leading manufacturer of packaging solutions as well as a pioneer in digital printing, continues its global growth strategy and its approach to partner up with leading companies in the packaging space. Today the Stange Warmeling and Schlickmann families signed an agreement to become co-shareholders in the All4Labels Global Packaging Group, making Flexoprint Labels S/A a 100% subsidiary of the group. Flexoprint Labels S/A is a high-value packaging solution provider with a core focus on labels as well as sleeves and manufacturing sites in Brazil and Paraguay. Terms of the transaction were not disclosed.
The owners of Flexoprint will continue to manage their business and will additionally take over key responsibilities in the All4Labels LATAM organization to drive the growth in the region together with Fernando Gabel and his team.
Fernando Gabel, All4Labels President for Latin America: "We are extremely pleased and proud to welcome the entire Flexoprint team as new partners and member of the All4Labels family and together we will be able to offer our customers a much more complementary product and end-market portfolio. We are looking forward to continuing the All4Labels success story together and welcoming the new colleagues with open arms."
Laércio Stange Warmeling, CEO of Flexoprint: "Flexoprint has a solid and growing trajectory of business success and is always looking for new horizons. Within the All4Labels project we identified the possibility of consolidating and combining our ideas and dreams for the continuity and development of our business in Latin America, leading to this perfect alliance. From the closing on we will be part of the global All4Labels family and we will always maintain the same essence of working and relating with our employees, customers and suppliers, now having the perfect synergies to speed up the development at a regional level."
"This partnership is extremely important for our Latin American growth strategy. Laércio and Jaison are unique and very committed entrepreneurs which have built an outstanding company in a demanding environment with their teams. We are pleased and proud to welcome their employees as new members of the All4Labels Global Packaging Group. Finally, I would like to thank all the parties and family members involved for their valuable support and trust in the project as well as our team" says Adrian Tippenhauer, All4Labels CEO.
The transaction is expected to close in Q2 2022, subject to customary regulatory approvals.