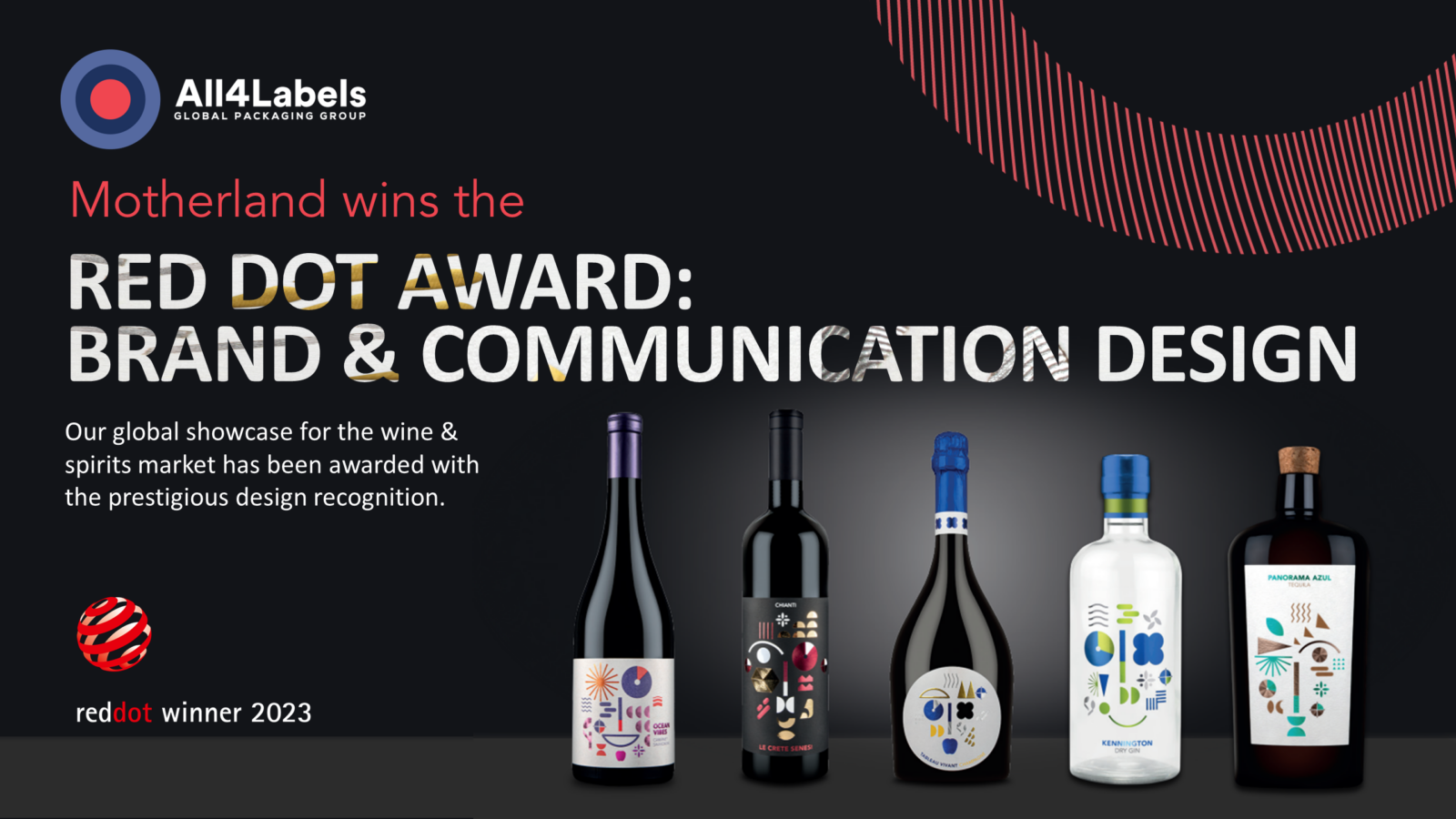 'Motherland' Wins Prestigious Red Dot Award
All4Labels has won the internationally renowned Red Dot Award in the category Brand & Communication Design. The prestigious recognition achieved by Motherland, the global showcase for the wine & spirits market.
As one of the world's largest design competitions, the annually awarded Red Dot Label is one of the most sought-after marks of quality for good design. Products selected by the Red Dot Jury as the year's best all have outstanding design in common. The win demonstrates All4Labels' strong commitment to original design.
We put together the Motherland Wine & Spirits showcase to push the boundaries of what creative thinking and technical capability can together achieve for packaging. Good design is central to products that excite consumers, and great packaging always plays a crucial role. We are very pleased to have achieved this high-profile milestone, which is the result of serious investment in design and production excellence.
Motherland takes its inspiration from the beauty and local traditions behind iconic products, exploring destinations such as South Africa, Italy, France, Mexico, and England.
It makes the most of sustainable solutions, interactive features, and ultra-premium embellishments. Motherland demonstrates the latest thinking in recycling, reducing, and reusing, along with eye-catching finishes and ultra-premium embellishments. High levels of innovation and a focus on brand interaction show some of the ways to create a unique customer experience.
Communicating our customers' brand values and identities to end consumers is at the heart of what we do.
This award is especially rewarding for us, as recognition that we are breaking new ground.
More info: Red Dot Design Award (red-dot.org)