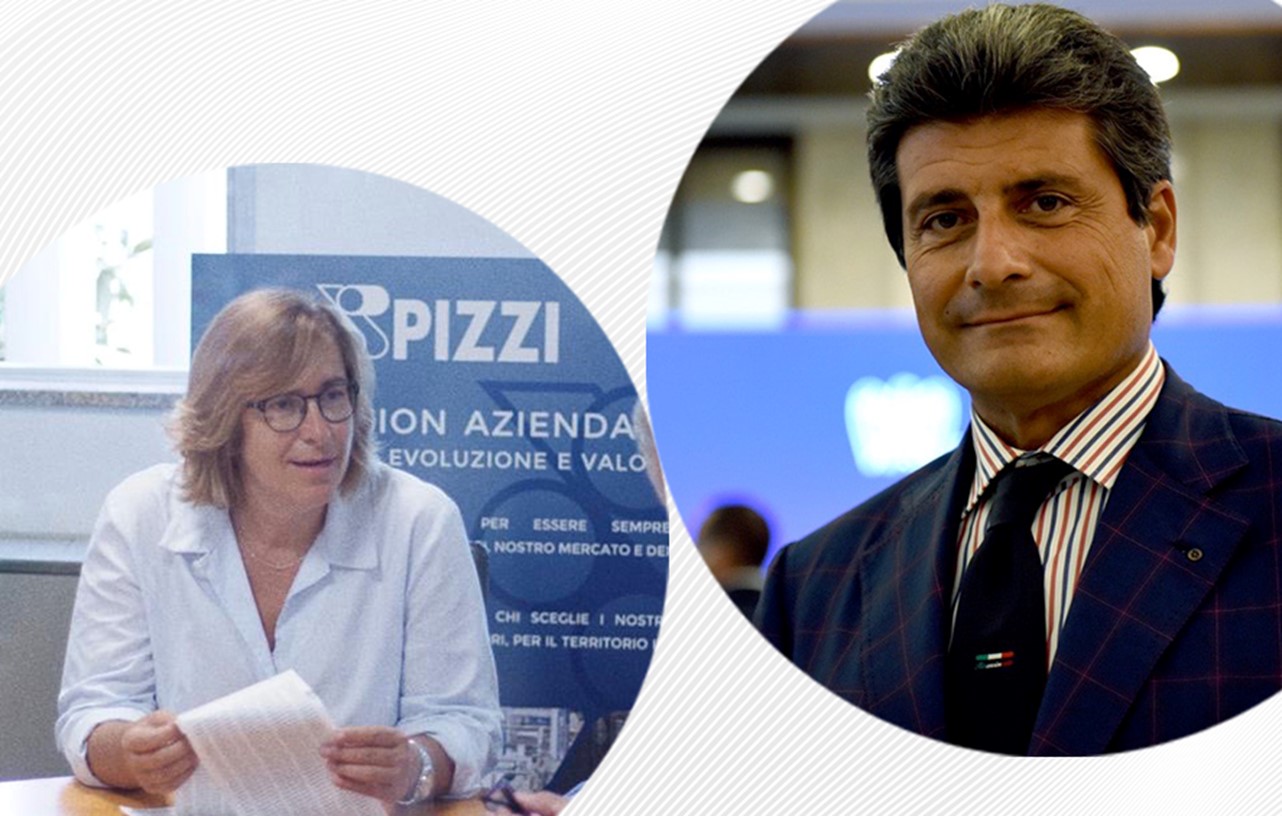 Grafiche Pizzi joins All4Labels Group
Milan (Italy) / Hamburg (Germany), 27 April 2022 – All4Labels Global Packaging Group, an internationally leading manufacturer of packaging solutions as well as a pioneer in digital printing, continues its global growth strategy and its approach to partner with leading companies in the packaging space. Today, All4Labels and the Petrone Group signed an agreement to make Grafiche Pizzi, one of the leading Pharma packaging companies in Italy, part of the All4Labels family. Terms of the transaction were not disclosed.
Antonio Iannone, All4Labels President Italy: "We are extremely pleased and proud to welcome the entire Grafiche Pizzi team as new members of the All4Labels Global Packaging Group. We believe that All4Labels' global footprint and Grafiche Pizzi's experience as a leading packaging company specialized in pharmaceutical-specific packaging will strengthen our diversified platform across products, markets and regions. With Grafiche Pizzi's additional capabilities and long-term expertise we aim to consolidate our presence in the pharma industry, and to support our strategic, global growth."
Grafiche Pizzi has operated exclusively in the pharmaceuticals, healthcare and cosmetics segment for more than 50 years, producing packaging inserts, brochures, and folding cartons. Pierluigi Petrone, former President and Paola Pantaleoni, General Manager at Grafiche Pizzi: "We have now reached a point where our business is ready to take the next milestone of growth, joining a global and leading player such as All4Labels. This will allow us to extend our position in pharma and healthcare-focused packaging way beyond the Italian market – a great opportunity."
"Grafiche Pizzi is a perfect example of a long-established, high-performing Italian company. With the acquisition of Grafiche Pizzi, All4Labels complements its successful growth strategy and substantiates its strong position as one of the world's leading packaging solution providers. This transaction enables us to expand the Group's pharma product portfolio as well as network, while accelerating our growth across Europe. It marks an important milestone for All4Labels and highlights our strategy to expand our presence and capabilities in the pharmaceutical and healthcare market. We welcome our new colleagues to the team and look forward to continuing the All4Labels success story together. Finally, I would like to express my deep gratitude towards all parties involved for the valuable support in this transaction" states Adrian Tippenhauer, All4Labels' CEO.
The All4Labels Group will continue to invest in attractive regions, technologies and markets which offer opportunities for sustainable growth and further expansion in the future.
About Grafiche Pizzi
Grafiche Pizzi was established in 1911 and is one of the leading Pharma packaging companies in Italy. The +110 employees produce packaging inserts, brochures, and folding cartons. The company covers the complete processing cycle of pre-printing, high-quality printing, cutting, rewinding, folding and special finishes thanks to a fleet of latest generation machines and sophisticated, tested control systems. Grafiche Pizzi caters a broad portfolio of regional as well international customers from the pharmaceuticals, healthcare and cosmetics industry across Europe.