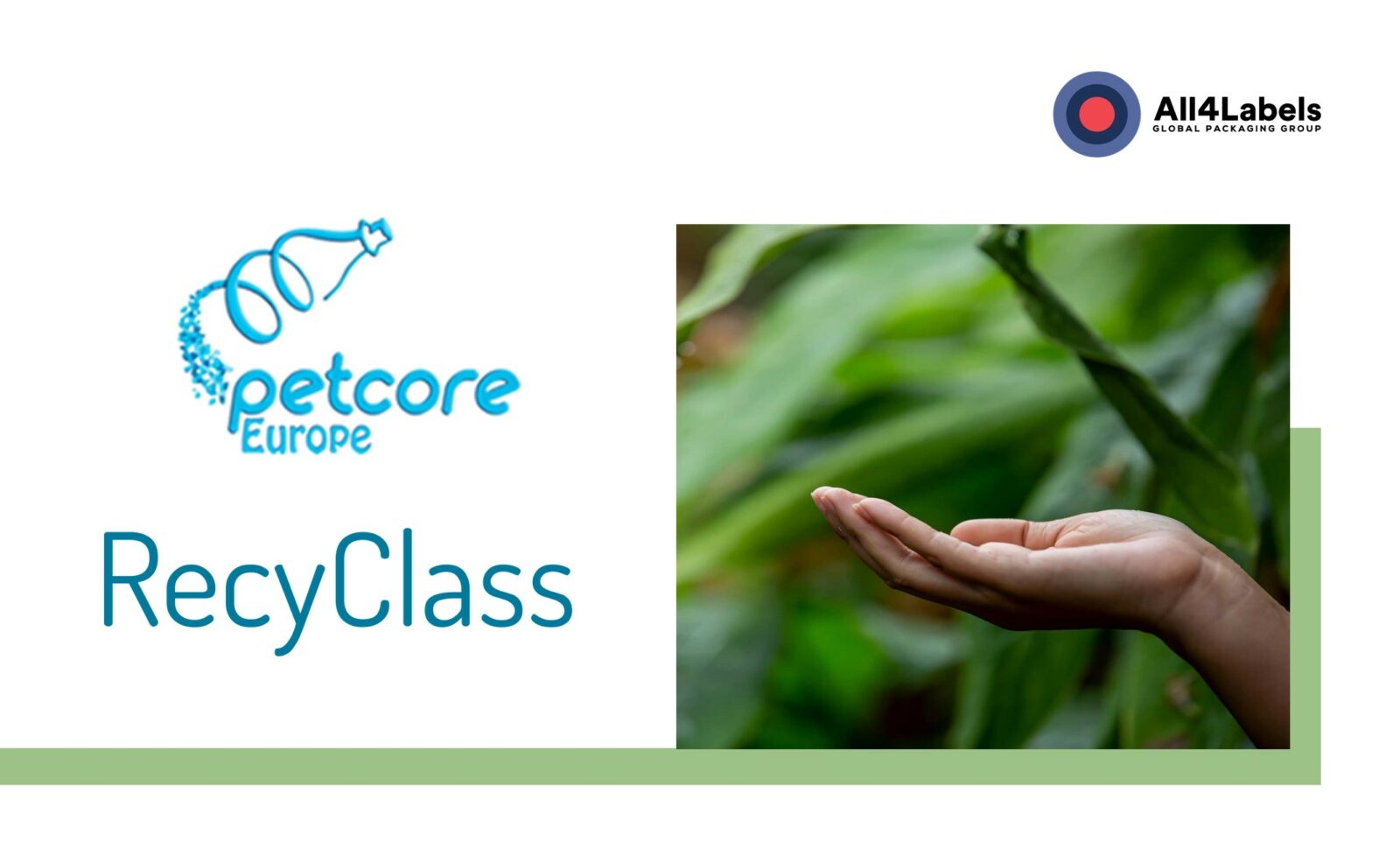 All4Labels joins the initiatives Petcore and RecyClass as part of its sustainability strategy
All4Labels has become a member of Petcore Europe and RecyClass to strengthen its commitment towards a circular economy.
Petcore Europe is the Brussels based association representing the PET value chain in Europe. Its main aim is to work with all stakeholders to ensure the sustainable growth of PET as a packaging material and to increase PET recycling to contribute to the Circular Economy. As part of the membership, All4Labels plans to actively participate in various working groups.
In addition, All4Labels has joined RecyClass, a value chain platform whose aim is to advance recyclability of plastic packaging and establish a harmonized approach towards the use of recycled material.
By becoming a member of both Petcore and RecyClass, All4Labels is taking action to actively contribute to the initiatives and to rethink packaging in terms of a circular economy. Recycling, and in particular Design for Recycling, makes up a large part of this, which All4Labels aims to promote alongside the optimisation of its processes.
"For All4Labels, these partnerships play an important role as they bring together important players along the value chain to drive sustainability topics and enable more sustainable packaging innovations. This corresponds to the collaborative mindset that we realize through our Centre of Excellence", said Peter Voortmans, CSO/ CDO All4Labels.
With regards to All4labels' sustainability strategy, Hugh Han, Sustainability expert at All4Labels explains: "Next to contributing to the consortiums, we also expect to learn a lot from them, especially regarding the aspects of recyclability and compatibility and to achieve our sustainability targets such as 100% recyclability in the long run."
For more information on Petcore Europe, find out more here.
For more information on RecyClass, find out more here.