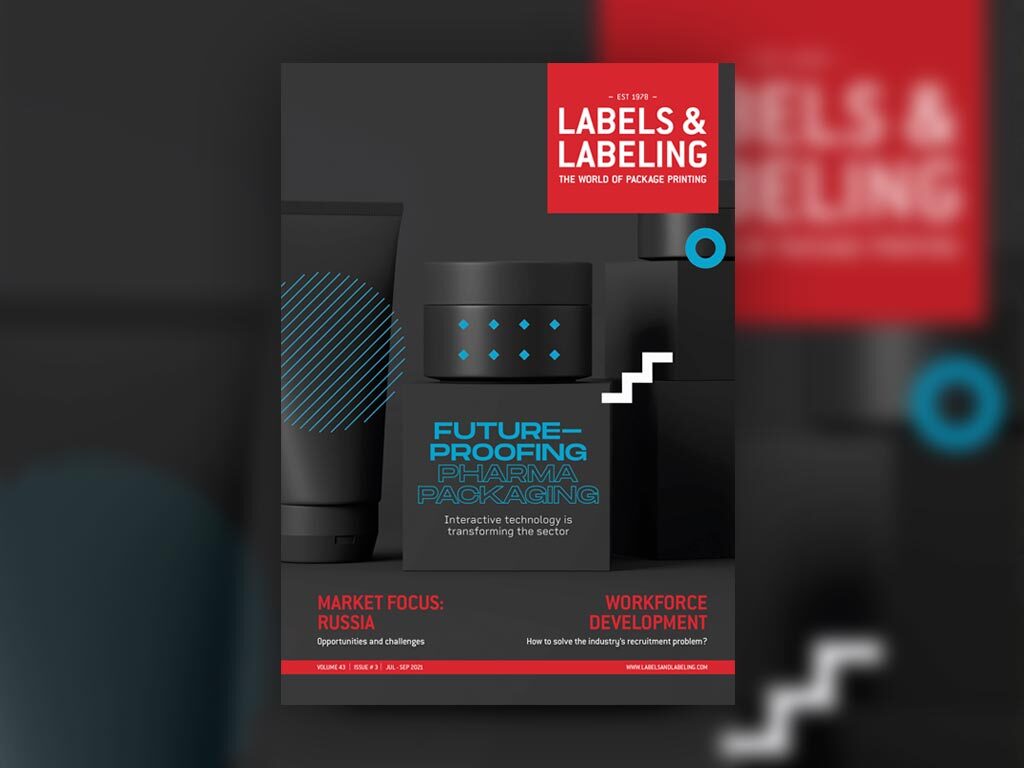 All4Labels adds Italian converter to group strength
Family-owned converter Etichettificio Dany has joined the All4Labels global group. Andy Thomas-Emans reports.
The All4Labels Global Packaging Group has added Italian self-adhesive label specialist Etichettificio Dany to its portfolio. All4Labels is a Triton Fund V portfolio company and an international label converting group. As with the other label converting companies in the All4Labels group, Etichettificio Dany is family owned, in this case by the Olivieri family. Etichettificio Dany becomes a fully owned subsidiary of All4Labels and Marco Olivieri, who founded and developed the business over decades, becomes a shareholder of All4Labels and part of the management team. Etichettificio Dany had a total turnover of approximately 13 million EUR in 2020 with a facility in Riccione serving local SME customers in the food, beverage, home and personal care markets.
Adrian Tippenhauer, CEO of All4Labels Group, said: 'This new union with Etichettificio Dany marks an important milestone for All4Labels and especially our capabilities in Italy. We are pleased to welcome Mr Olivieri and the Olivieri family as well as the entire staff as new members of the All4Labels Global Packaging Group.'
"Marco Olivieri will make a significant contribution to strengthening All4Labels' position in Italy. We will search for procurement synergies and we will share all our best practices in order to grow together"
Marco Olivieri, founder and owner of Etichettificio Dany, said: 'Becoming part of the All4Labels family provides us with the opportunity to contribute our know-how and capabilities to a global lighthouse in the packaging industry. This will allow Etichettificio Dany to even further improve and grow, drawing on synergies offered through this partnership.' Paola Iannone, head of marketing and communications at All4Labels, spoke to L&L about the reasons behind the acquisition of Etichettificio Dany. 'We have structured a dedicated team for M&A, with the aim to expand our business into new markets or territories, while gaining a competitive edge and acquiring new technologies and skillsets. Italy is a highly fragmented market with 800 label printers and every day we have new companies who want to sell labels and have the same machines as everyone else. So this is a very important step to consolidate the market and offer one point of contact for the main regional brands. With his many years of experience and market know-how, Marco Olivieri will make a significant contribution to strengthening All4Labels' position in Italy. We will search for procurement synergies and we will share all our best practices in order to grow together as our global group.'
Impact
Paola Iannone also spoke about the impact of the Covid-19 pandemic on the whole label supply chain. 'The one thing we can be sure of is that there will continue to be volatility, driven by uncertainty about the future. We will have continued disruption, lasting changes in consumer behavior, the threat of returning to lockdown at a moment's notice. This fast-changing scenario suits a rolling approach to segmentation, where small segments are created regularly and refreshed as the situation changes.' Innovation and sustainability will remain 'industry-shaping trends', says Iannone. 'All4Labels is currently investing in a global hub for innovation because the bar for good packaging design will rise in response to "new normal" imperatives.'
Iannone says the priority is face-to-face visits with customers. 'To understand the strategy of customers takes time, and it's not just knowing about their turnover. At the moment, we do not know the brands' plans to 2030, but we did know. Because face to face you have an open agenda and informal talking and go to lunch together and see how the company is running. So we need to cover the gap of the uncertainty and we have to do this together.'
Iannone notes that the pandemic has changed the label and packaging landscape in often unpredictable ways. 'The pandemic upended the competitive landscape across all the main brand owners. Changing consumption patterns have led to shifts in market share and opened the possibility of new segmentations, which we were not considering before. For example, food and personal care have exploded, but not wine and spirits. This is the season we usually get lots of orders for fruit juice, but not this year. People are not going to the beaches and drinking fruit juice. It's more than ever strategical to be agile and react with great support
to our customer needs.'
Turning to the wider group strategy, Iannone says All4Labels is constantly looking at expanding into local markets where it does not yet have a presence. In Europe this means particularly Spain and the UK, and globally it means North America.
Article originally appeared in Labels & Labeling.