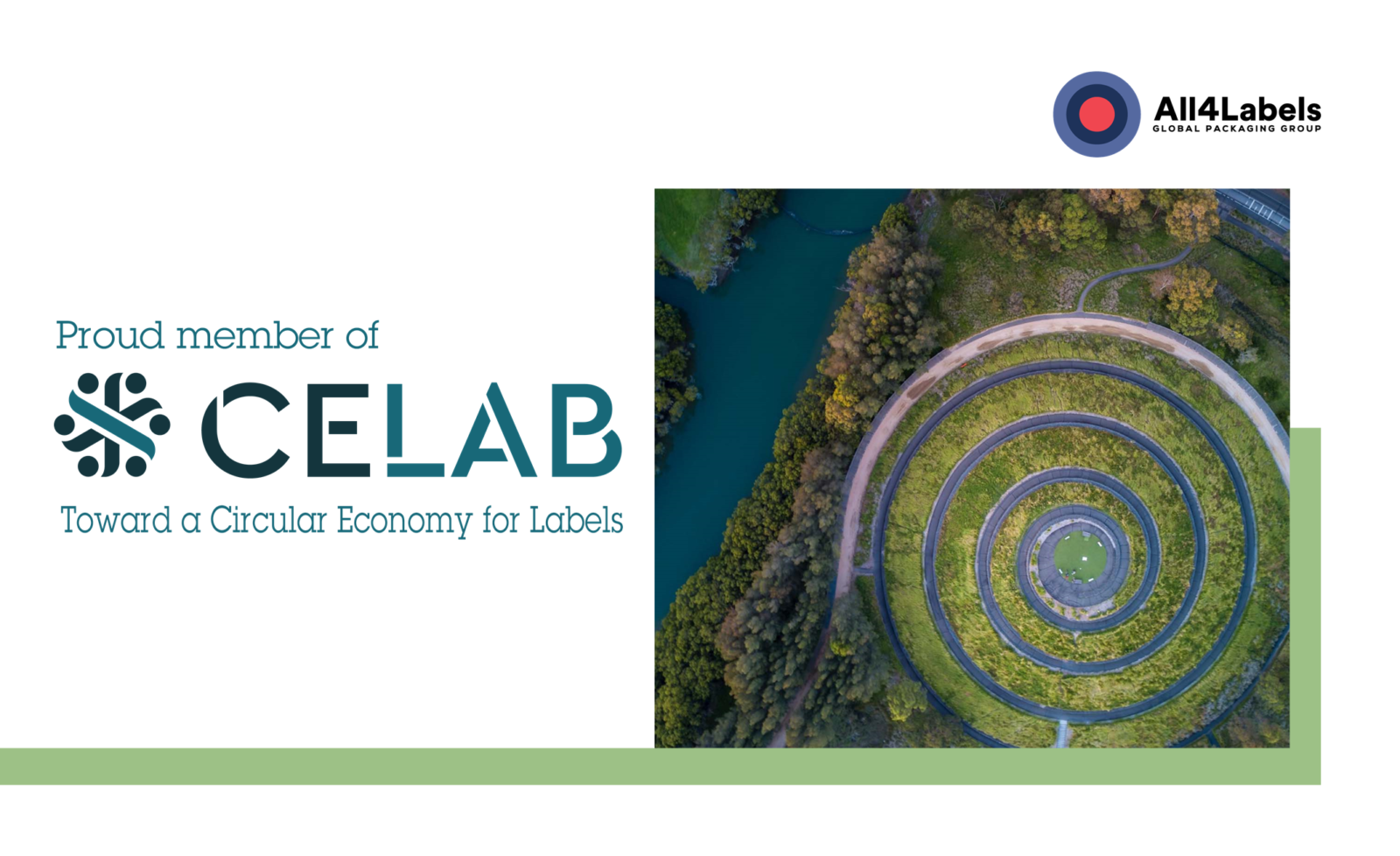 All4Labels joins CELAB consortium as official member to promote global recycling in the label industry
All4Labels has joined CELAB, an industry-led initiative that is dedicated to building a sustainable self-adhesive labelling industry. CELAB, meaning Circular Economy for Labels, is doing so through a collaboration of the whole self-adhesive label value chain to allow stakeholders to collect and recycle their used release liner and matrix material, ultimately creating greater circularity for its products
Together with other members of the industry, All4Labels seeks to facilitate collaboration in order to advance Europe's sustainable development for future generations. As part of CELAB, All4Labels supports in promoting life cycle analysis studies in the supply chain to capture a broader scope of data for environmental impacts in the label's life cycle. One of the main objectives is to revise the current legal definition of glassine as waste (with its restrictive disposal procedures), to promote its re-evaluation as a secondary material and circular recycling to obtain a high-quality product.
"By becoming a member of CELAB, All4Labels reinforces its commitment towards a circular economy for labels at a global level", says Gabriela Neves Ferri, Head of Global R&D. "We want to find better ways to promote recycling to help create a true circular economy. At the same time we are also looking for ways to significantly minimize the carbon footprint in all our production processes and within the supply chain."
All4Labels has been promoting the recycling of used liner with partners already for some time, confirming its position as a hub of sustainable development aimed at minimizing waste, reducing costs and, above all, achieving production with the lowest possible environmental impact.
For more information on CELAB and its activities, find out more here: www.celabglobal.org