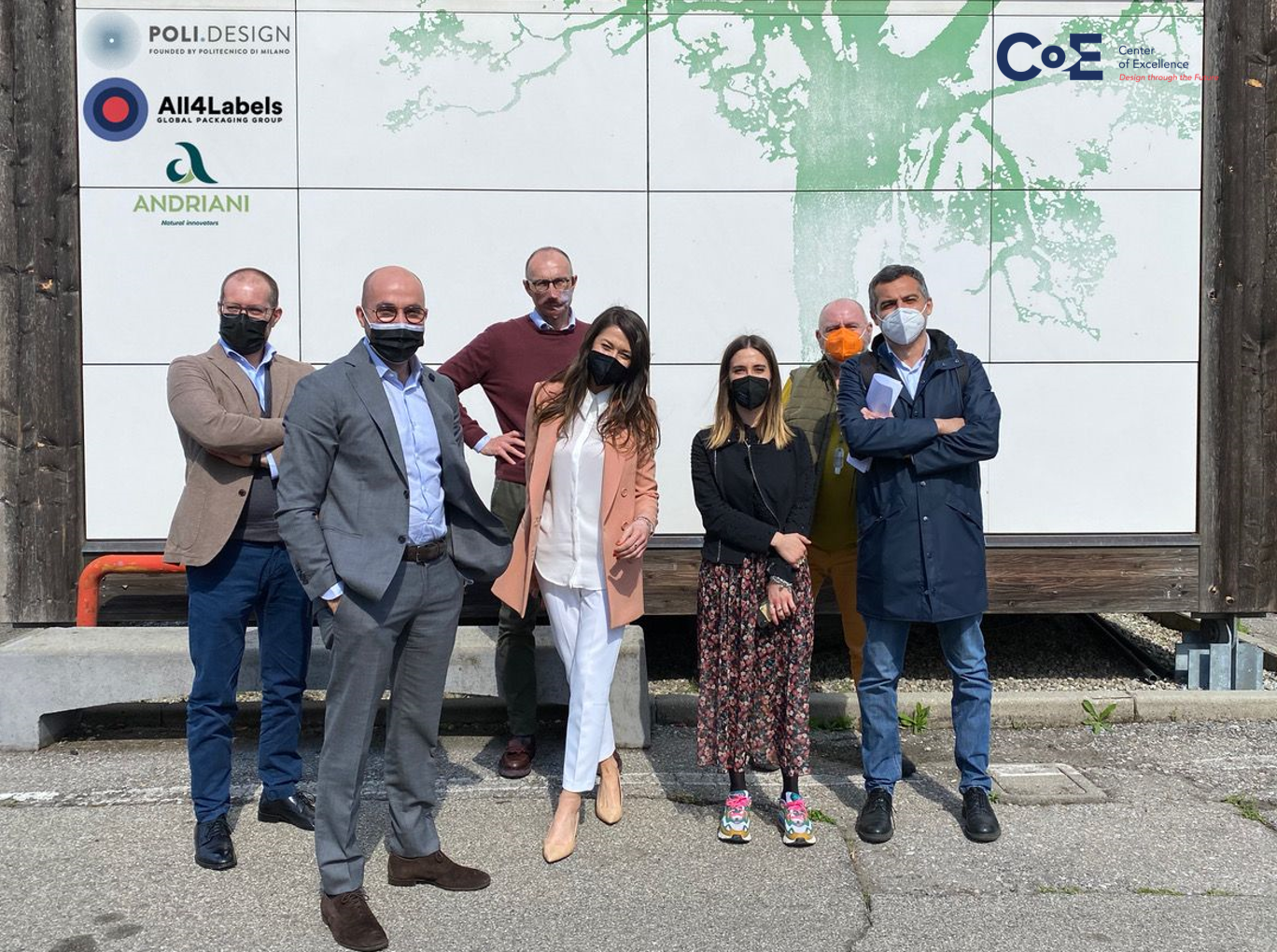 All4Labels collaborates with Politecnico di Milano and Andriani to design sustainable food packaging
As one of its first initiatives, the All4Labels Center of Excellence has kicked off a university-industry collaboration with Italian customer Andriani and Master design students of the politecnic university of Milano, POLI.Design. The center, based in Salerno, is dedicated to foster and spark innovation from inside and outside the company. Gabriela Neves-Ferri, Head of Global R&D and in charge of the Center of Excellence says: "Fostering innovation through collaboration with external partners is what our CoE is all about. That's why I am excited about the results that will come out of the workshop. A big thank you to all participants and our client for trusting us to break new ground."
Great emphasis has historically been put on innovation workshops and collaboration with our customers at All4Labels. With the new Center of Excellence, we seek active collaboration with the whole value chain to develop new sustainable packaging solutions by rethinking packaging. In this regard, the Center of Excellence connects customer and university in order to come up with innovative and out-of-the-box ideas.
The customer:
Andriani is a food manufacturer with a portfolio of gluten-free pasta and flour mixes and is considered one of the most important companies in the innovative food sector with a factory entirely dedicated to gluten-free products.
With All4Labels as a partner supplying folding cartons and packaging, one of the current goals is to explore two trends in packaging design: Sustainability and Smartness. This is especially in view of the expansion of Felicia, Adriani's main brand, to new markets outside of Italy.
The university:
The Politecnico di Milano is considered one of the leading European universities for engineering, architecture and industrial design. POLI.design is the post-graduate school in Design of the Politecnico di Milano that supports and completes the curricular paths of the School of Design, aiming at professional training and an effective insertion in the many areas of work in which the designer operates today.
The challenge:
The challenge the design students received in the first workshop is to understand the main trends in pasta packaging in term of sustainability and smartness, explore the potentialities of gluten free pastas in different food cultures outside of Italy, define a new concept in packaging design and based on them develop strategies to expand Felicia brand into new markets in Europe, Asia, Americas. This includes creating an original value proposition for the brand Felicia, considering all the touchpoints necessary to be successful, evaluating online as well as offline channels.
For that purpose, the students are divided into six teams in total with three members each – half of them will focus on sustainability while the other have focuses on smartness, while both topics need to be considered for the design strategy.
The workshop phase will end in May with the final presentations of each group and many new ideas and concepts. Stay tuned for updates and results!