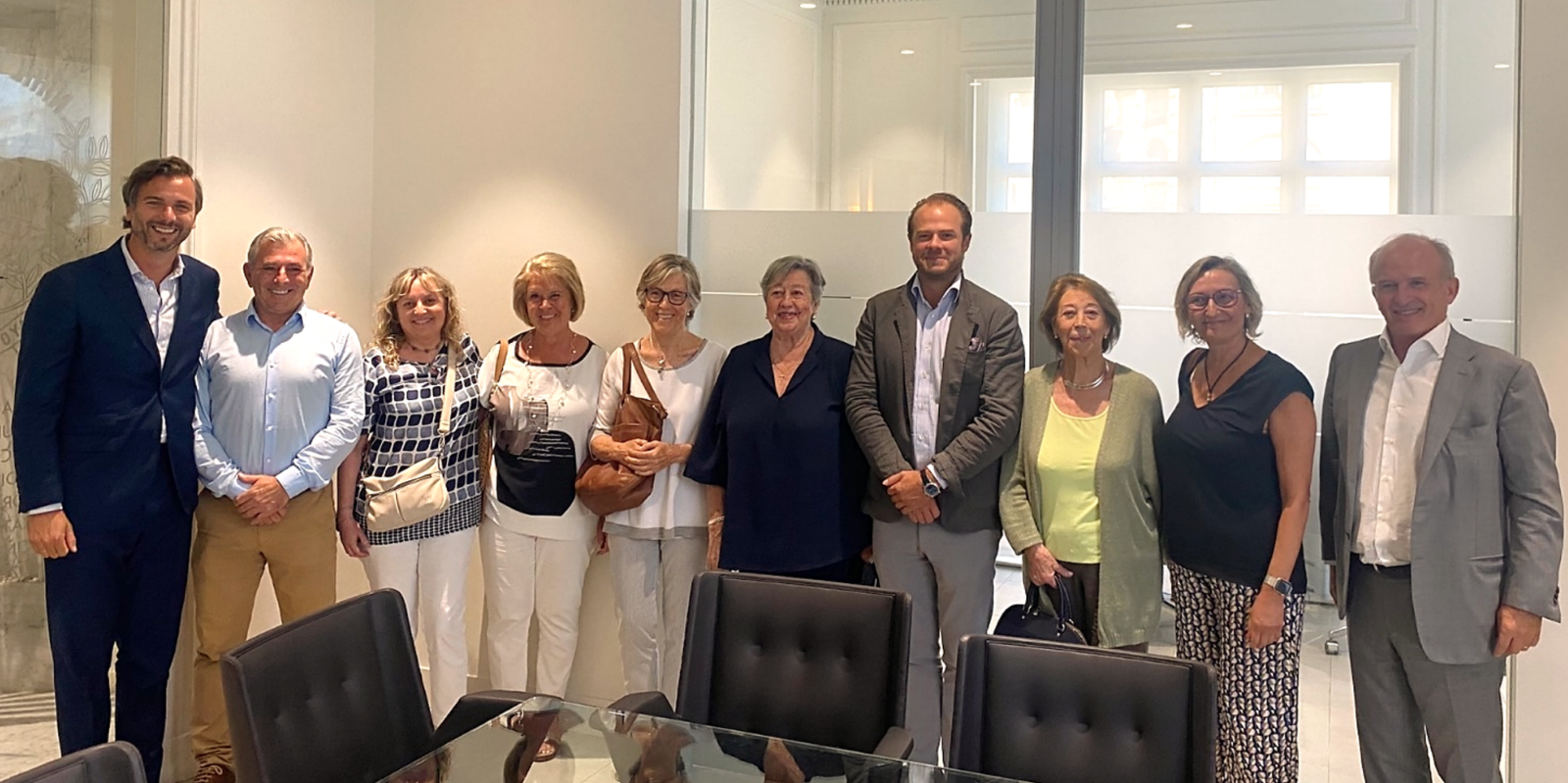 Relieves Egara joins All4Labels Group
Terrassa (Spain) / Hamburg (Germany), 08th August 2022 – All4Labels Global Packaging Group, a leading international manufacturer of packaging solutions, as well as a pioneer in digital printing, is continuing its global growth strategy by acquiring Relieves Egara, a renowned Spanish label converting company founded in 1947. The company with a long heritage in the Spanish market will become a subsidiary of the All4Labels Group, the current management team will continue to manage the business as part of All4Labels. Terms and conditions of the transaction were not disclosed.
Oriol Galí Reyes, the representative of the shareholder families Reyes, Masferrer and Gros of Relieves Egara states: "We are very happy that we have found an agreement which makes All4Labels the future home for our family business, a company that has been existing for more than 70 years. We have selected All4Labels as the future owner as we are convinced that the group has a strong long-term strategy to develop the Spanish market as well as considering their success partnering with other family-owned companies, which are being developed further through investments and add-on acquisitions. We believe Relieves Egara and its employees have a great future ahead under the roof of the All4Labels Group. We wish our team and the overall group all the best."
Adrian Tippenhauer, CEO All4Labels: "This future partnership with Relieves Egara is another important step for All4Labels, especially for our expansion in the Iberian Region. We are very happy to bring Josep Gamundi and his entire management team on board of the All4Labels Group and are keen on developing the business further. We see a lot of potential to strengthen our market position in Spain and accelerate our growth, together with the companies that recently joined and more acquisitions to come. Finally, I would like to thank all parties involved for their great support in this transaction."
Speaking on behalf of the management team Josep Gamundi, Managing Director of Relieves Egara, highlights: "Relieves Egara has always focused on satisfying our customers to the highest level in all aspects possible. With All4Labels we have seen the exact same mindset and philosophy, which was a key driver for our decision to form this powerful partnership. We are determined to utilize this opportunity to improve our business even further and to bundle our energy and efforts to establish All4Labels as one of the leading players in the Iberian region".
The new partnership with Relieves Egara represents the second acquisition of a leading packaging business by the All4Labels Group in Spain in a short time frame. These investments underline All4Labels strategy of sustainable investments into long-term growth, professionalization, and cross-regional expansion in a European and global context.
About Relieves Egara
Relieves Egara is a Spanish label and packaging supplier of choice for a wide range of personal care clients, as well as leading companies in the pharmaceutical industry. The company of +60 employees offers a broad portfolio of high value solutions such as self-adhesive labels, personal care and pharma-specific specialties, as well as security products. The completion of its current move to a new and state of the art +5.000 sqm facility in Barcelona will strongly contribute to the firm's future resources and capabilities.
www.regara.com