Triton completes acquisition of stake in All4Labels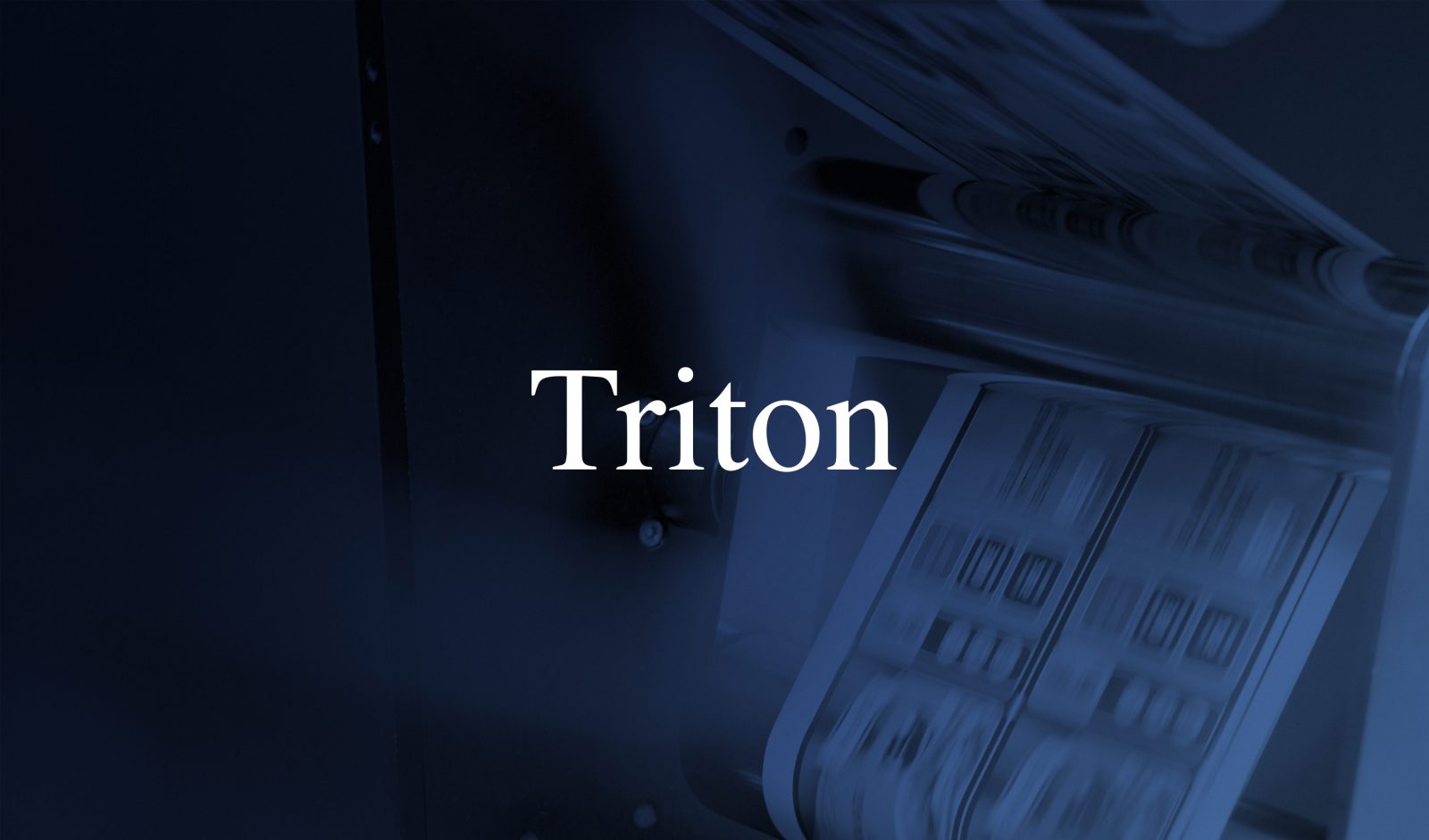 Frankfurt / Hamburg (Germany) – Funds advised by Triton ("Triton") have successfully completed the acquisition of a stake in All4Labels – Global Packaging Group ("All4Labels"). The owner families will stay all invested and continue to support the future growth of All4Labels. Minority shareholder Genui Partners will sell its shares. Triton brings additional capital and industry expertise to support the expansion strategy of All4Labels. The financial terms of the transaction were not disclosed.
All4Labels, headquartered in Hamburg, is one of the world's top label manufacturers and a leading provider of digital printing solutions with a specialization on the home and personal care as well as food & beverage markets. The company is recognized by its customers as a preferred provider of pressure sensitive, shrink sleeve and security labels as well as flexible solutions. All4Labels has been a long-standing partner for major local and international companies in Europe, Latin America, Africa and China.
All4Labels Group GmbH
All4Labels – Global Packaging Group is one of the world's leading label companies and a market leader in digital printing solutions. It serves local and multinational companies in the different industries, offering the most innovative solutions of the sector in a one-stop-shop concept; its portfolio is completed by the company's packaging solutions in the Flexibles, Sleeves and Security Technologies areas. The owner led group sets its footprints in the key growth areas of its customers, being a strong partner through a global network of 29 production sites and more than 3000 employees.
GENUI
GENUI is a private investment firm established by a group of exceptional entrepreneurs and investment experts, thereby following the credo of "Good Entrepreneurship". Across the DACH region, GENUI provides long-term investments in medium-sized companies that allow for sustainable growth and provide a value-add to society. Across all instances, our companies are supported by an active entrepreneur, who provides access to his or her network within the framework of a professional governance.
Triton
Since its establishment in 1997, Triton has sponsored nine funds, focusing on businesses in the industrial, business services, consumer and health sectors.
The Triton funds invest in and support the positive development of medium-sized businesses headquartered in Europe. Triton seeks to contribute to the building of better businesses for the longer term. Triton and its executives wish to be agents of positive change towards sustainable operational improvements and growth. The 37 companies currently in Triton's portfolio have combined sales of around €14.6 billion and around 72,400 employees.