All4Labels: External Business Partner of the Year for "End2End Synchronization"
All4Labels – Global Packaging Group was awarded as External Business Partner of the Year for "End2End Synchronization" by Procter & Gamble.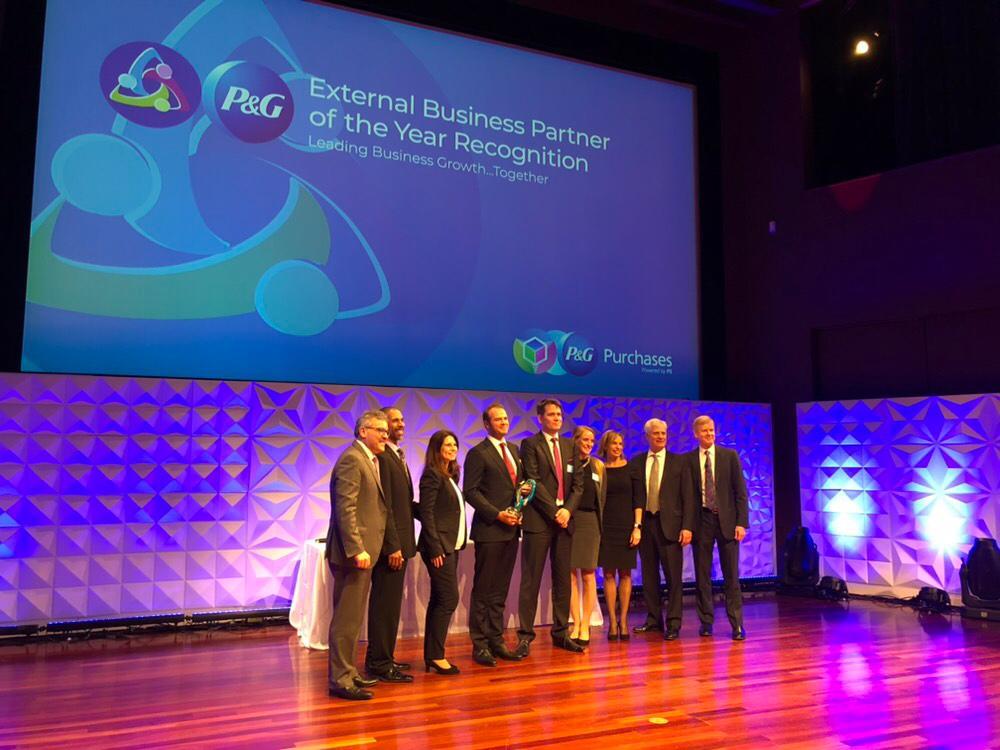 Witzhave, At its bi-annual External Business Partner Summit underway at the beginning of February 2019, the Procter & Gamble Company recognized its top-performing external business partners for their outstanding contributions to P&G's global supply network transformation.
All4Labels has been chosen out of more than 50,000 diverse suppliers from around the world as External Business Partner of the Year for "End2End Synchronization".
This Award is the highest recognition from P&G which was handed over by David Taylor, P&G's Chairman of the Board, President and Chief Executive Officer, who asked P&G's partners to continue to bring their best ideas and innovations to P&G.
All4Labels has been honored for their drive to transform the field of printed packaging. This in particular includes investments in Near-Site-Warehouses which have led to a substantially closer interlocking, shorter delivery times as well as significant increases in supply chain agility. Their outstanding performance in the market environment is the combination of supply chain concepts with technical innovation – especially leading in digital printing capabilities. Accordingly, All4Labels produces labels for two of the world´s largest hair care brands using digital printing.
Adrian Tippenhauer, CEO All4Labels Group: "It honors our mutual outstanding achievements as well as long-standing and continuous dedication to optimize our synchronization with and for P&G."
All4Labels Group GmbH
All4Labels – Global Packaging Group is one of the world's leading label companies and a market leader in digital printing solutions. It serves local and multinational companies in the different industries, offering the most innovative solutions of the sector in a one-stop-shop concept; its portfolio is completed by the company's packaging solutions in the Flexibles, Sleeves and Security Technologies areas. The owner led group sets its footprints in the key growth areas of its customers, being a strong partner through a global network of 29 production sites and more than 3000 employees.