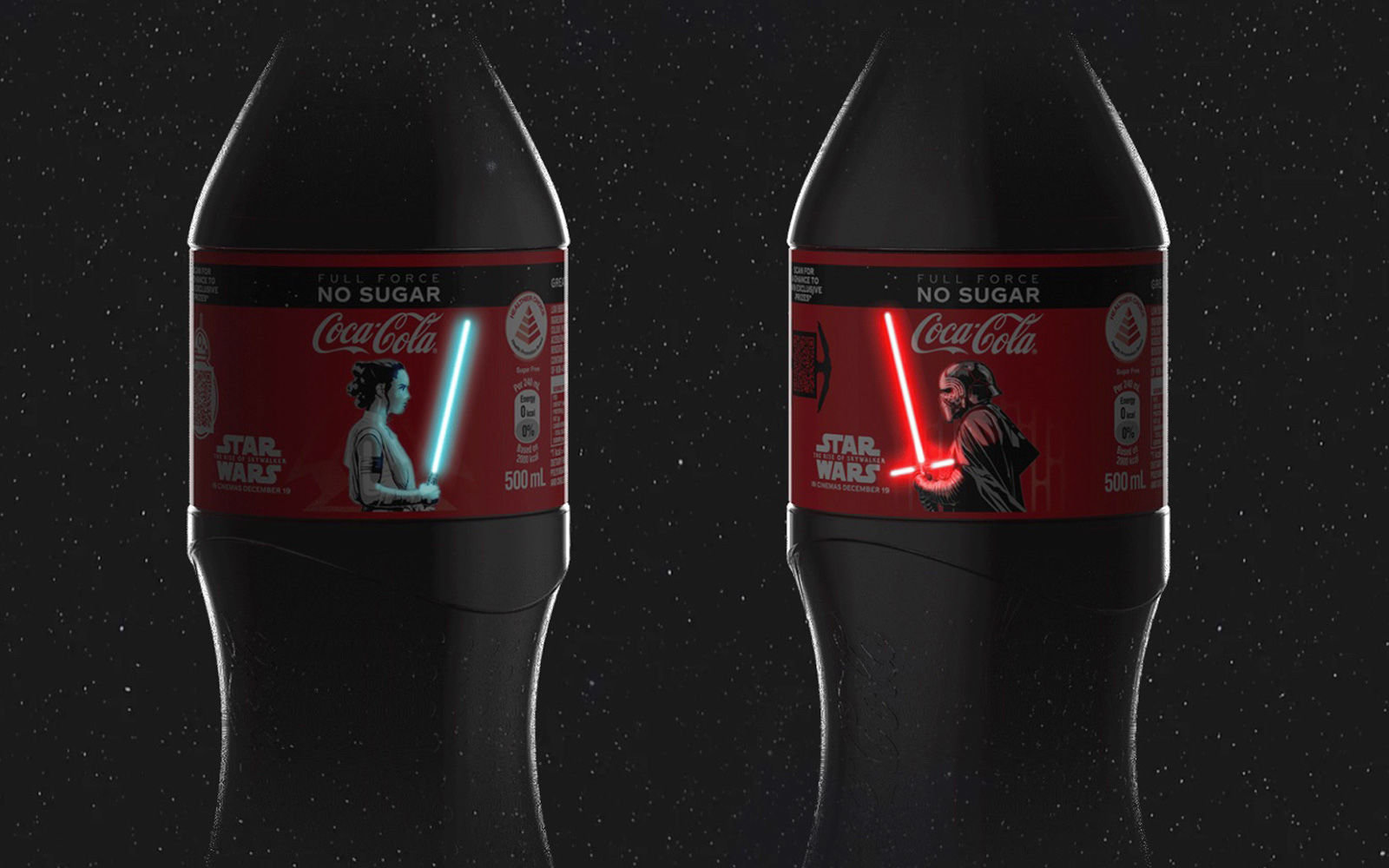 Printing light: A glimpse into the packaging of the future
Innovation is key and Inuru's OLED technology sets off a breakthrough in packaging with the new light up label for the Star Wars Coca Cola limited edition.
Coca Cola Singapore and Inuru created a label with glowing lightsabers, that light up when the label is touched. All4Labels printed the graphical label based on the Inuru patented label technology. A perfect functional interaction between technology and label design. The OLED (=Organic LED) technology is, according to Inuru, a sustainable technology that replaces LED electronic waste and avoids the use of rare earths.
Read more about it here: https://www.inuru.com/cocacolastarwarsinuru.