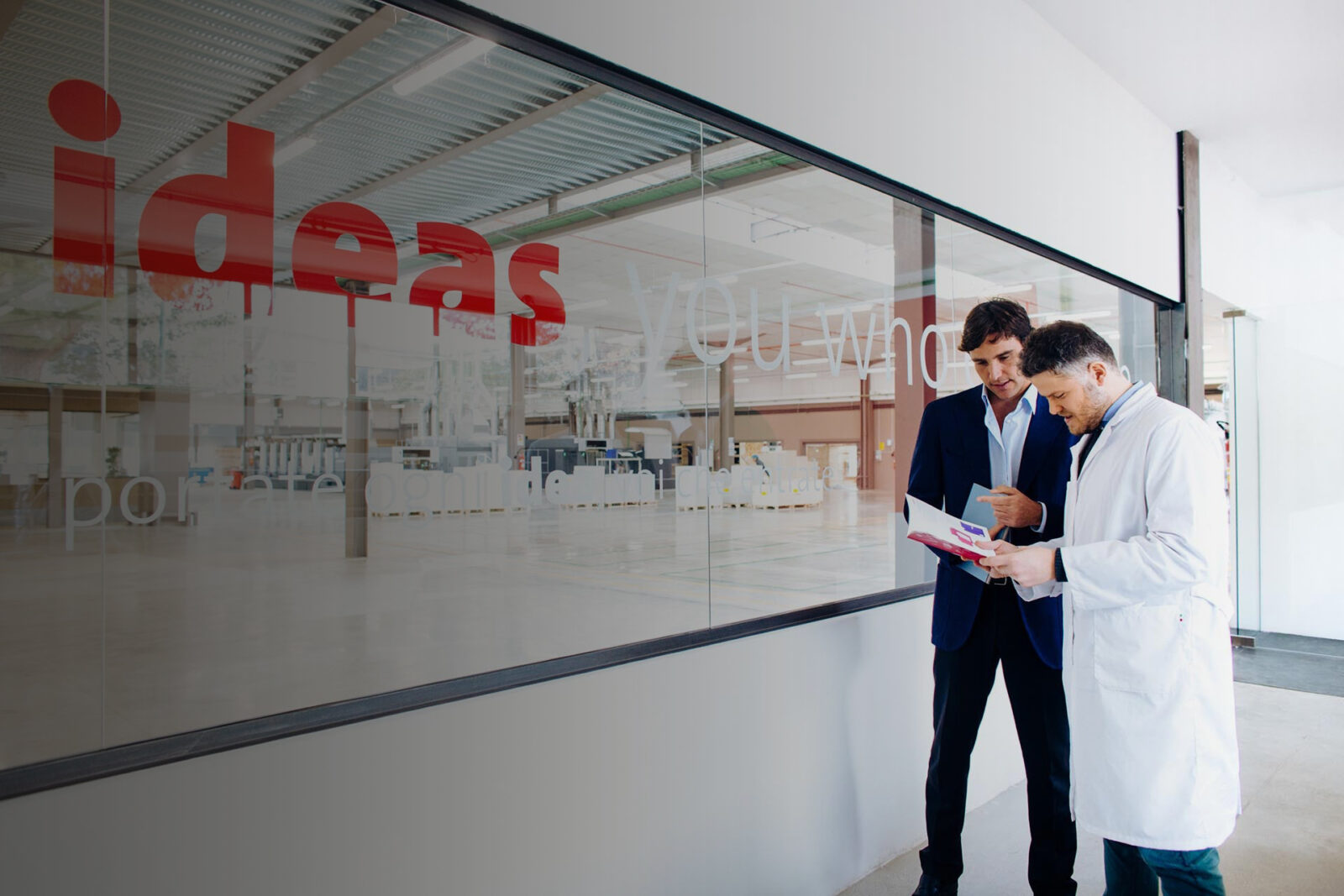 MARKET OVERVIEW
Pharma
Thanks to strict protocols and automated control systems, we are always able to guarantee the complete integrity of your product. We guarantee the security of printing and traceability, avoiding any risk of mix-up. Our real strength, however, lies in being a consultant for the specific needs of each customer, from design to complete printing of the packaging. Always efficient, always competitive – even for small and medium series.
When it comes to manufacturing packaging solutions for the pharmaceutical industry, product safety is fundamental. We see it as our responsibility, especially in view of the constantly changing regulations and safety risks, to ensure the product safety of your packaging with our labelling solutions.
We attach great importance to identifying and eliminating the risk of health hazards due to contamination in all our processes. In order to realise this and to meet the complex as well as individual requirements of our customers, we are GMP and DIN EN ISO 9001:2015 certified, among other things. That way we have created a tool to counteract the possible risks. In addition, we offer a comprehensive portfolio of counterfeit protection through our competences in the area of Smart+Secure.
Special Products
HANG LABEL
Our hanglabel is a self-adhesive suspension device for infusion bottles and injection ampoules, which means that as an all-in-one solution, no further equipment is necessary. We offer single to multicolor printing in one production process. Suitable for all common sizes, containers and infusion containers from 50ml to 250ml.
DOUBLE & MULTILAYER LABEL
Multilayer labels offer more space for information on one label up to 6 layers or 12 pages. It's cost-effective both for small and long runs and moreover offers the possibility of combining various printing technologies. Depending on requirements, a wide range of variants is possible, and a number of materials and adhesives are available.
TAMPER EVIDENT LABEL
Tamper evident labels provide visible tamper proof protection along the entire supply chain through visible destruction of the label face on removal. Our labels solutions provide high initial tack and outstanding adhesive force. They can be combined with our wide range of brand protection features, from UV luminescence to track & trace.
SHRINK SLEEVE
We print on full-body thermo-retractable shrinkwrapping film in order to enhance the appeal of any bottle shape as well as on tamper-proof seals with horizontal and vertical perforations. We support our clients with 3D software right from the pack prototyping phase to ensure optimal application during the shrink retraction phase.
FLEXIBLE PACKAGING
Oral solutions, capsules, pills and granular preparations are the most common pharmaceutical forms and it's essential that their main packaging is free of product contamination risks, while still guaranteeing line efficiency. We print single-/multi-layer and aluminium films ranging from 20 to 250 microns, using rotogravure/flexographic technology for both small and large batches.
FOLDING BOX
Appeal and safety in just one pack: We design glued cartons for all pharmaceutical formats, and also select materials from controlled supply chains to ensure maximum efficiency on our print lines and fulfil the need to protect our product. Tamper evident seals together with special finish prints combine the need to protect a medicinal product with maximising its shelf appeal.
Protecting your brand
Authenticity plays a huge role in the pharmaceutical and chemistry industry since producers have an immense responsibility towards their customers. EU Regulation 2016/161 also requires pharmaceutical manufacturers to provide pharmaceutical packaging with forgery-proof and verifiable features. The accurate designation of a product and the highest possible degree of protection are just as important as the use of special materials tailored to the product.
"Counterfeits cost the pharma industry 75B$ a year." –
World Health Organization, 2010
We offer various brand protection solutions for your brand, depending on the use cases you want to solve and the security measures you want to implement. You can choose to implement hidden images, blackmarking, holograms, or NFC chips, which allow your target groups to verify your products with their mobile phone or with special devices.
PROTECTION AGAINST
COUNTERFEITING
We employ a wide variety of special technologies to make our holograms as unique as a DNA strand. Nanogram™ technology developed specially by All4Labels Smart + Secure provides your goods with comprehensive protection. This includes electron beam lithography (e-beam), which we use to stamp security features with a resolution of up to 10 nm (nanometres), thus guaranteeing visually appealing 100% product and brand protection.
GREY MARKET
PROTECTION
Fight the sale of original goods through unauthorised distribution channels using our security technologies. We offer optimum protection along the entire value chain, minimising grey market risks from the very beginning. In cooperation with authorities and interest groups, we help you to clearly identify counterfeits at various levels by communicating identification features.
TAMPER PROTECTION
The combination of Nanogram™ and shrink sleeve offers a tamper-proof seal label, which can be made more consumer friendly by adding a tear-off perforation. In order to further increase the counterfeit protection of this counterfeit seal, it can also be laser engraved and equipped with our own track & trace system for example. Ideal protection against reuse.
AUTHENTICITY
PROTECTION
Never before have counterfeits been so difficult to distinguish from originals. By combining traceability and Nanogram™ technology, All4Labels Smart + Secure ensures one hundred percent copy-proof and visually impressive authenticity protection across the entire supply chain. Product labels constitute significant protection for the consumer and from a legal perspective can be used as proof of counterfeiting.
All4Labels is a digital printing pioneer with more than 20 years of experience. Especially for the Pharma industry, digital printing offers many advantages – such as variable data printing that enables sets of labels with individual medication dosages or customized patient instructions. Further benefits include drug traceability as well as serialisation.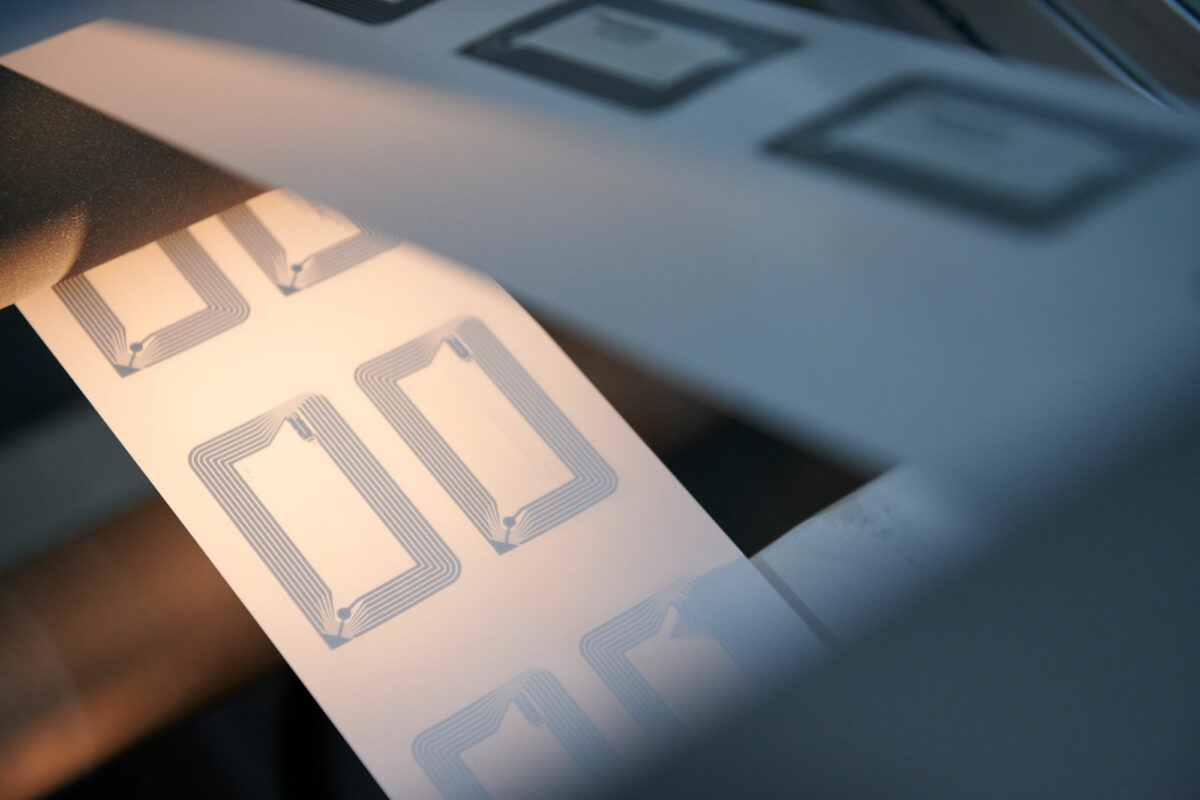 Serialisation
Product serialization allows every physical product to be enhanced with an intelligent digital profile in the cloud, which is linked to a single code on the label or packaging.
This increases transparency along the entire product supply and value chain, reducing counterfeit, shrinkage, theft, and more. Products can be scanned at th POS via Smartphone, giving consumers access to product provenance and marketing tools such as brand content or digital services. On top of that, brands can add data to overcome restrictions a physical product packaging cannot deal with by itself, such as real time tracking for supply chain or authentication to detect counterfeits – especially when it's about complex regulatory requirements for medicine.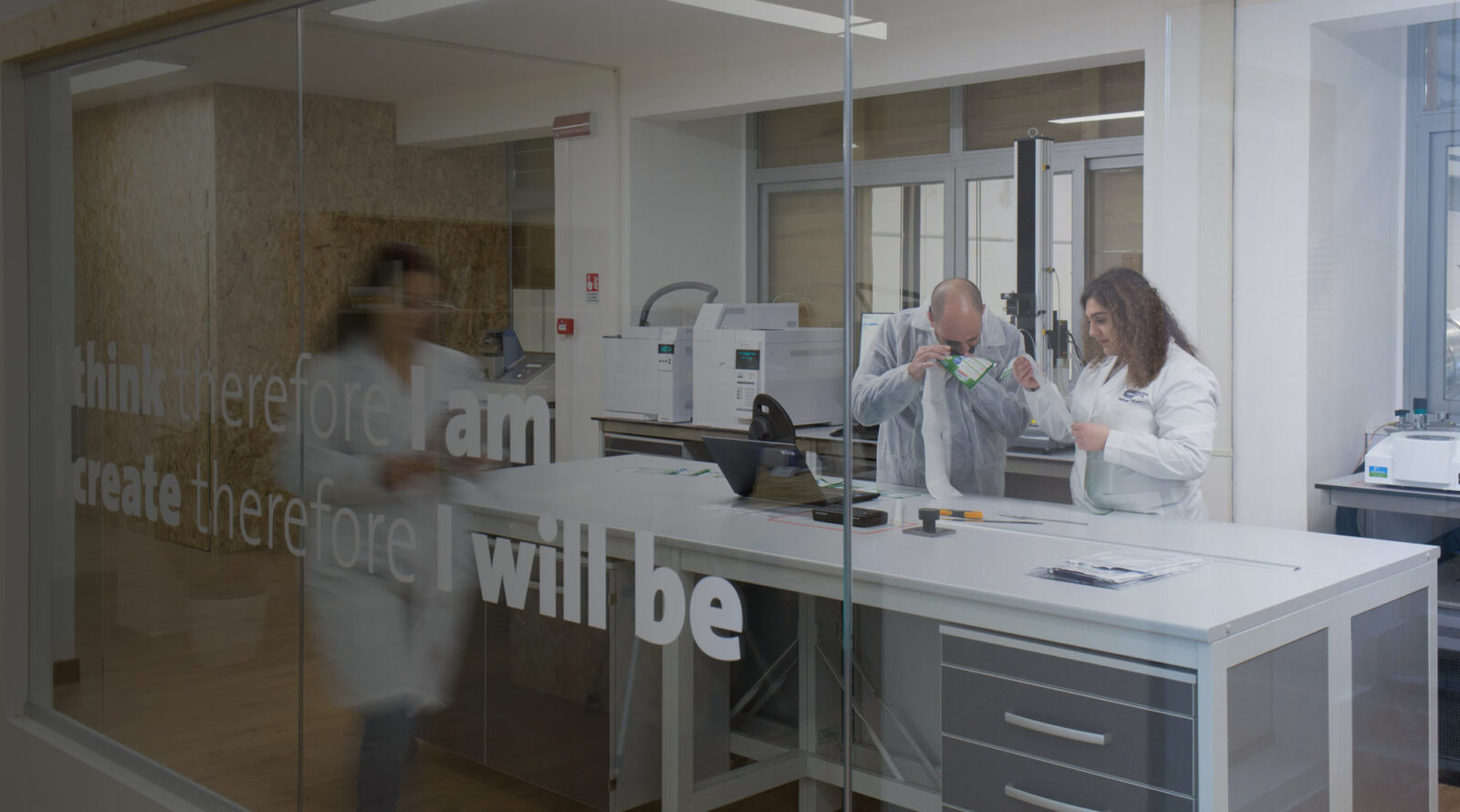 Quality is seeing
the details
Our approach to quality is specifically focused on the pharmaceutical industry to ensure the absolute safety of our medical products and the highest possible quality of our packaging. With stringent procedures, in-line and off-line production testing, we are supporting our customers in safeguarding the health of their patients. Therefore we use low-migration adhesives, inks and varnishes.
All our processes comply with the principle of line clearance as well as GMP guidelines to avoid any kind of contamination of the products on the production lines. We ensure that our documentation meets the requirement of traceability for every print batch, thanks to mix-up-proof procedures.
For each division, we are constantly investing in cutting-edge technology in order to automatically monitor our printing operations. In our pharmaceutical division, we ensure 100% controls with an inspection system in place.
We ensure that every product is authentic and offer a wide range of tamper-evident solutions and specific serialisation options in order to support brand protection throughout the supply chain. Track and trace systems allow all products to be traced.

Join our newsletter to know more about our products and unlock news, trends and curiosities to take a peek at the future with us.