At a glance
While envisioning the fast packaging  evolution for Shrink Sleeves, we decided to increase our capacity, building a new powerhouse by joining long experienced and dedicated companies in our global network, aiming to develop new sustainable solutions with a LOOP approach.
We invest in a never ending relationship between brands and consumers, where connections based on trust improve each other.
Loop is a roundtrip through continuous improvement and efficiency, supporting our customers in optimized production cycles.
Committed to promoting the circular economy, we are designing new sustainable Sleeves thanks to our Center of Excellence driven by innovation.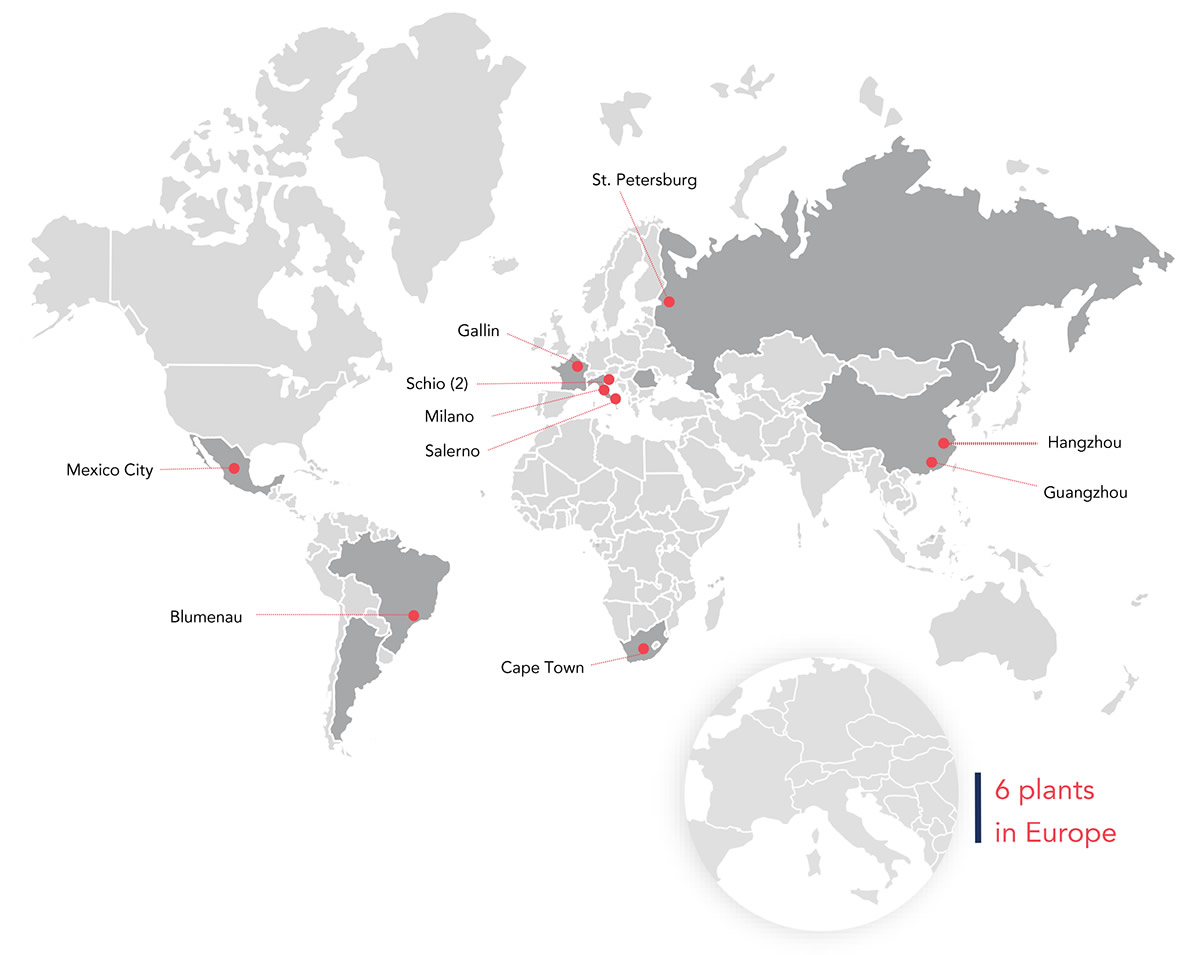 Annual turnover (€) sleeves
Sleeves production facilities
Meeting the growing
demand of any market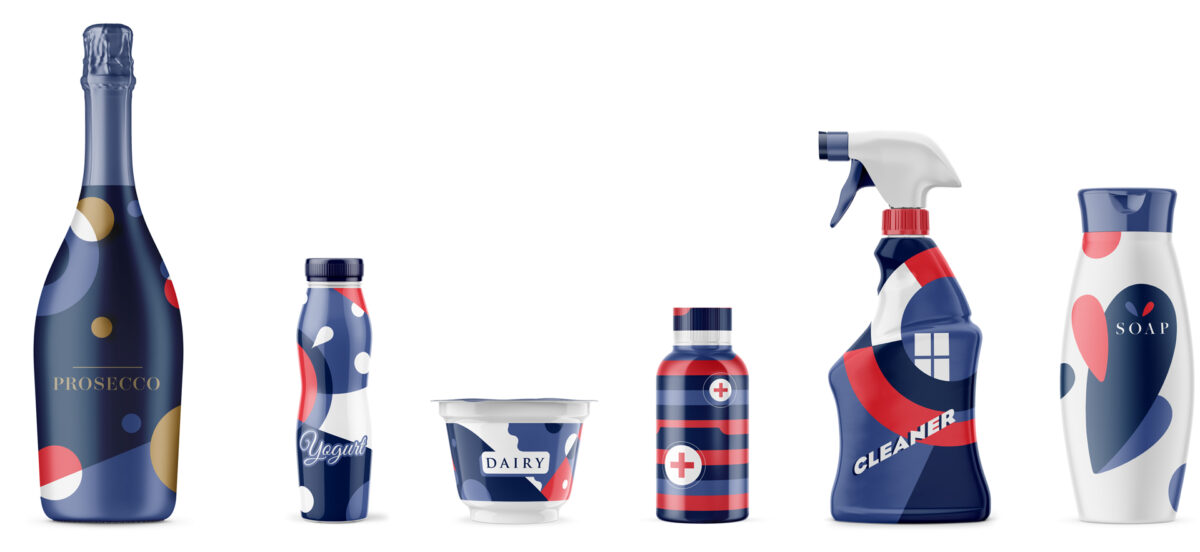 From development
to support on the sleeving line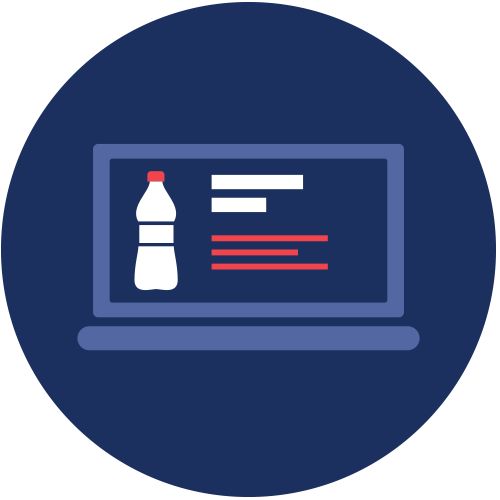 Project development
Hand to hand approach
Evaluation of the best sustainable shrink film
Select the best printing technology to maximize your results and minimize your costs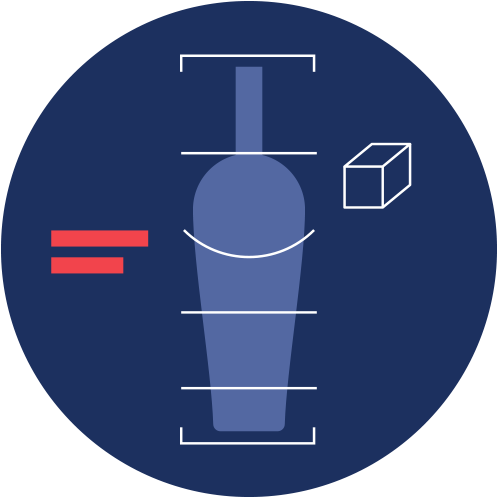 Design hub
We will guide you from the creativity of your new design till the launch
All4Labels delivers you Exper in artwork who have all necessary tools in house to support
Mock-up's to bridge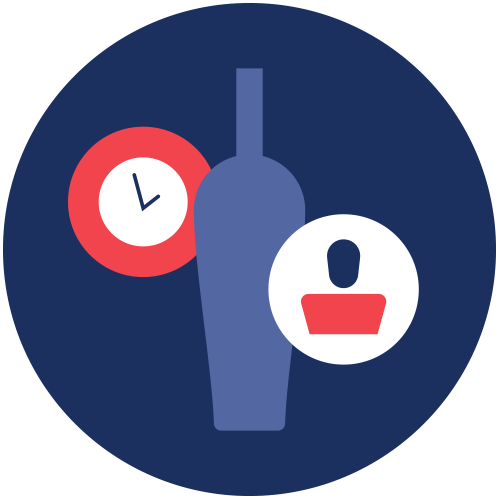 Supply chain
Customized supply chain according to customer needs
Optimised lead-time
Customer proximity with adapted warehouse service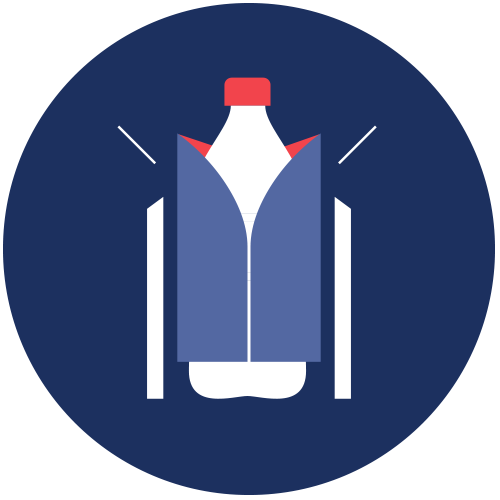 System performance support
We will support you to reach the highest efficiency and quality on you lines and in the market
Technical Team specialis ed to provide the optim al machine setting and maintenance
Free of charge service in case All4Labels is the material supplier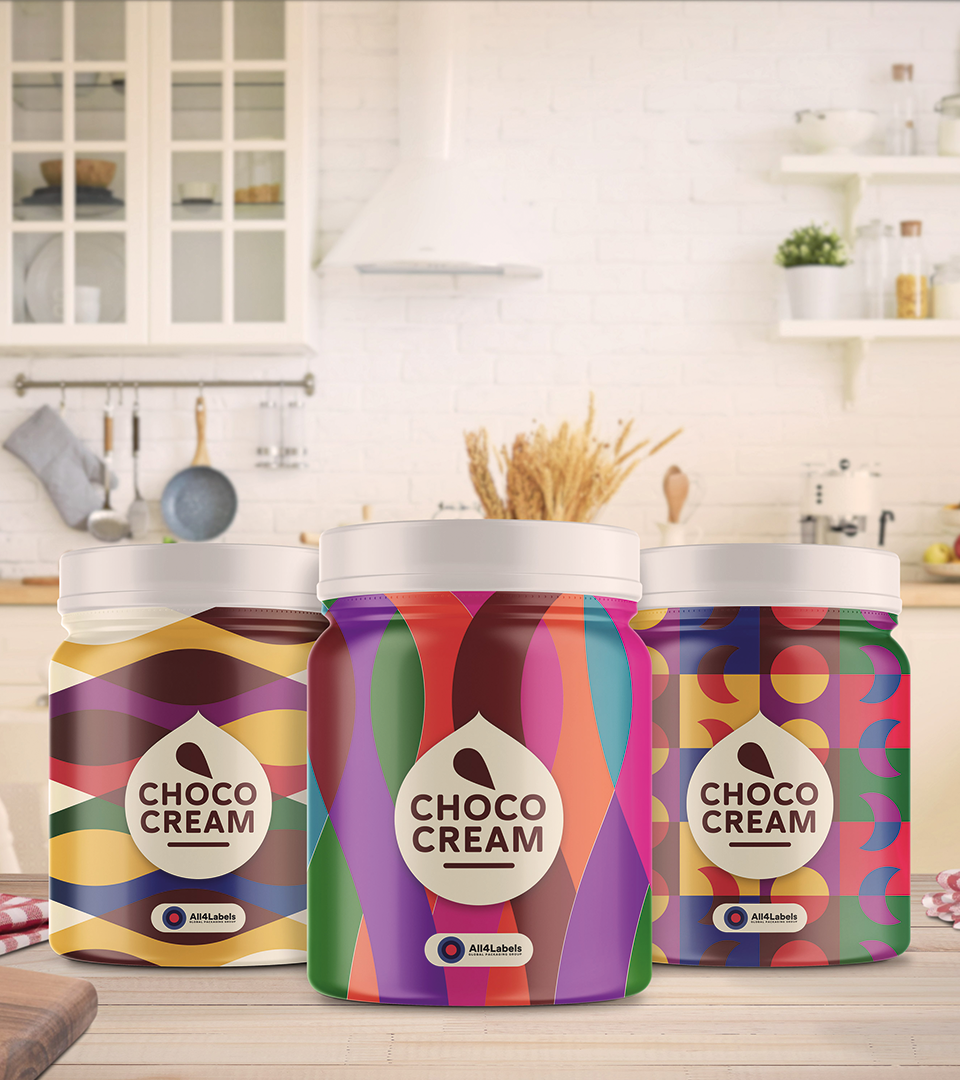 Digital DNA
With one of the largest capacities of digital presses in the world,  we also have a great deal of experience with the variable data management.
We offer a high opacity white premium for Sleeves even with digital, for medium and small batches. Productivity and customization are always balanced with efficiency and agility.
We offer customised  project management for:
Endless creativitiy
Personalization & serialization with various codes, texts and pictures
Millions of individual designs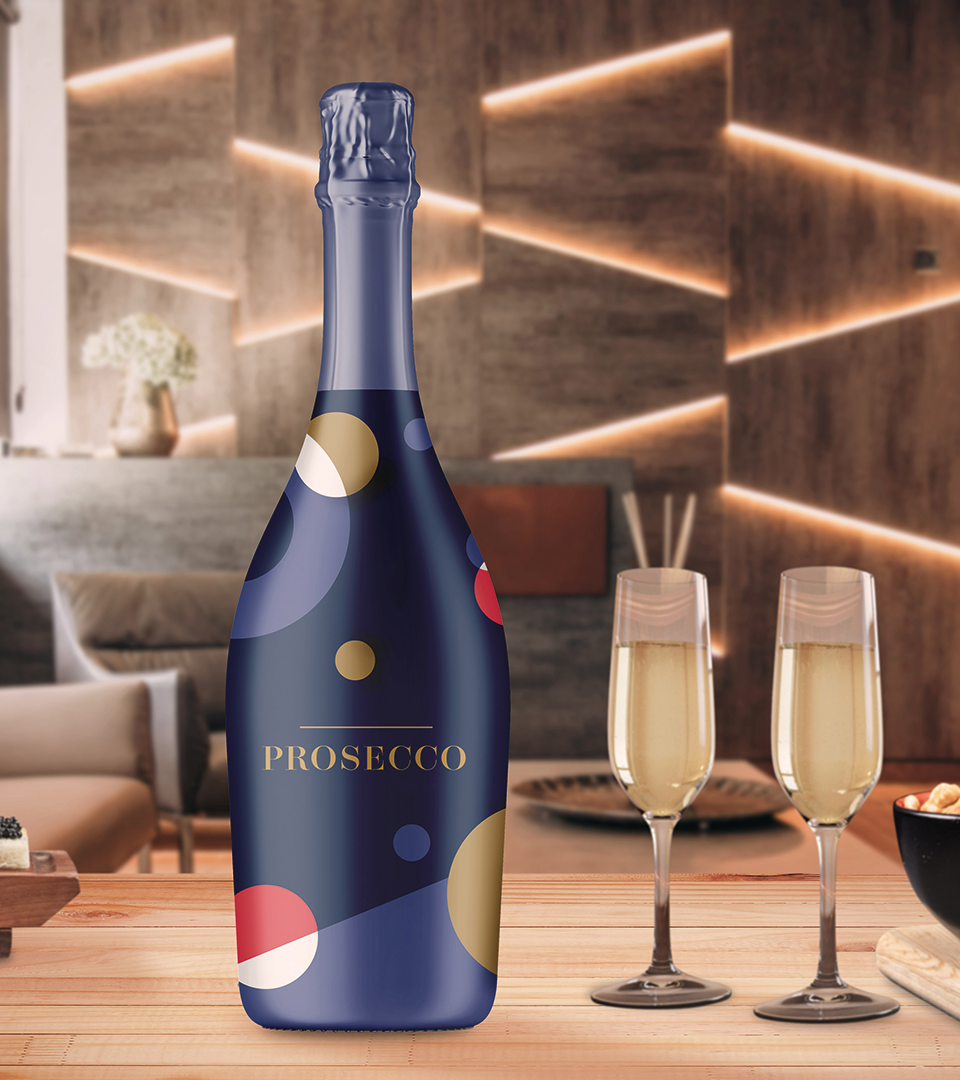 Premium Sleeves
We offer a wide range of revolutionary premium Sleeves that integrate offset, flexo, screen printing techniques and holographic cast effects, with:
Possibility of internal-external simoltanueous printing for bifacial film
Cold foil and silkscreen finished for a precious decoration and tactile effect
Special perforation for tamper evident seals or any other need of design and recycling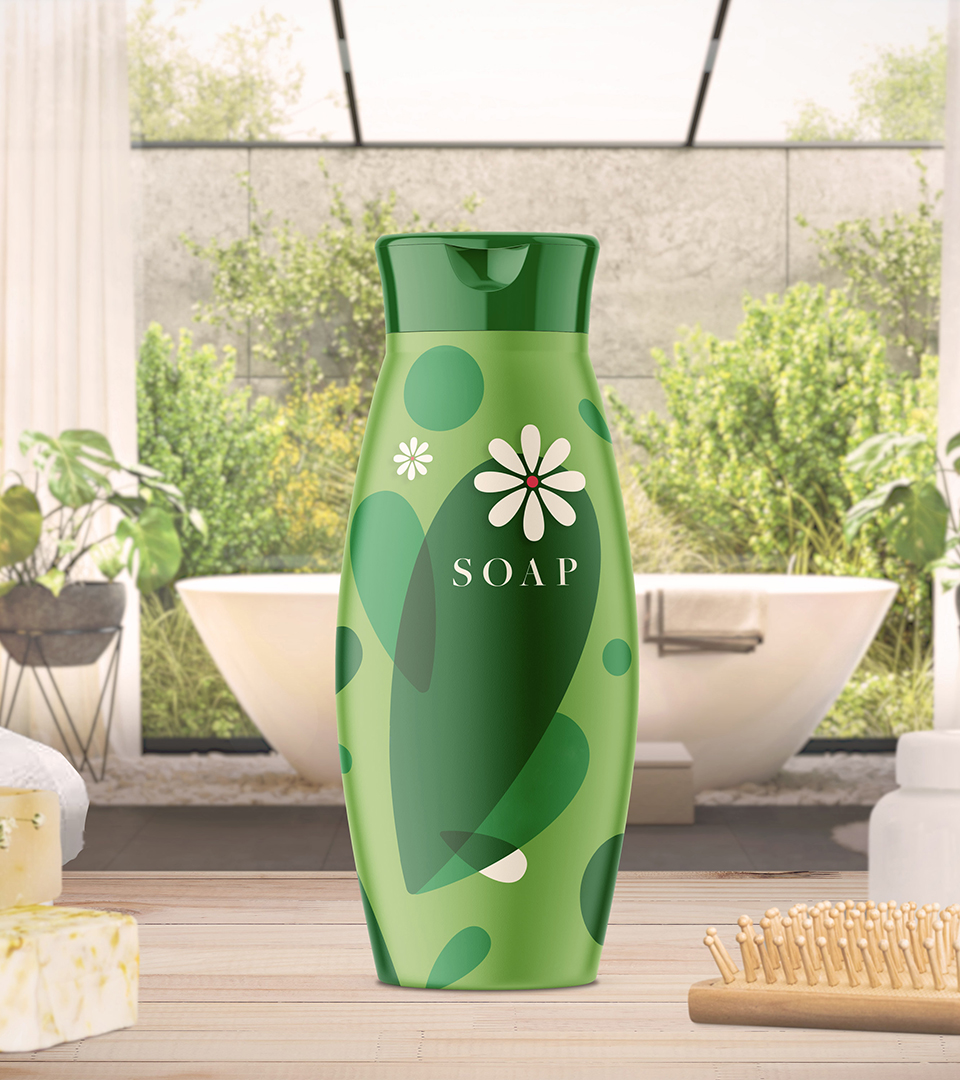 Technical Expertise
With a long-term experience our technical sleeve experts provide:
Evaluation of the best shrink film due to bottle shape and sustainablity targets
Support on the line test
Advice on the best printing technology to maximize the results and minimize the costs
Pre-industrial test with steaming tunnel in-house, for promotionals or sales need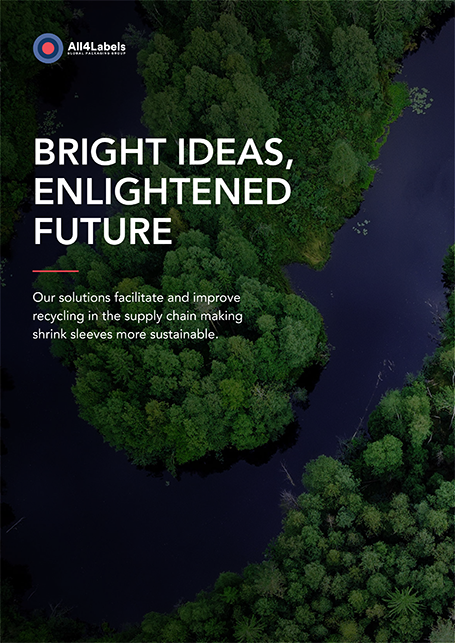 Bright ideas
enlightened future
With our sustainable solutions we facilitate
and improve recycling in the supply chain, even with shrink sleeve.