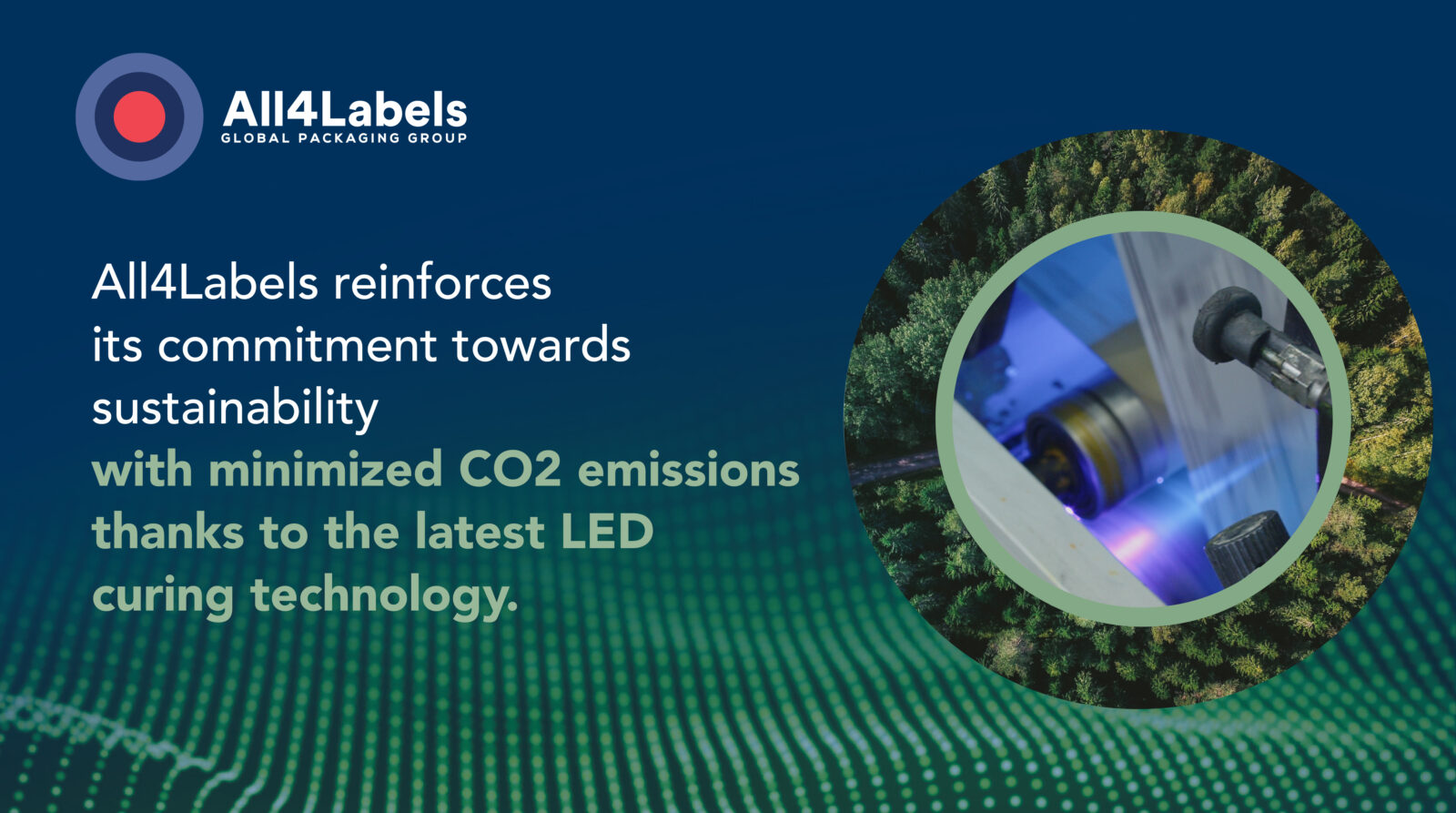 All4Labels expands its sustainable footprint by installing the latest LED curing technology to minimize carbon footprints
All4Labels Global Packaging Group, one of the world's leading label and packaging companies and pioneer in digital and sustainable printing solutions, upgrades its production machines with the latest LED curing technology from GEW, a leading manufacturer of UV systems for label and narrow web printing, to decarbonize its operations as leading a world class sustainable packaging company.
At All4Labels the commitment towards sustainability has continuously increased over the last years and the company has set precise goals and timelines within its global sustainability strategy, aimed at developing new initiatives and improvements to best protect people, planet, and to launch innovative products. Among the key targets of All4Labels "3Ps" sustainable model, there is also the objective to become a carbon neutral company and to play a significant role towards climate change mitigation over the next 3 years.
To achieve this goal All4Labels is constantly working to improve its environmental footprint, starting with a drastic reduction of CO2 emissions to mitigate impacts on global warming.
An important step in the first ever Carbon Footprint Assessment (scope 1-2) will be the installation of the latest LED curing systems from GEW which will allow All4Labels to achieve a CO2 reduction of ~ 2,000 tons per year, improve workplace safety and the reliability of its operations, and contribute to reducing mercury utilization across the entire value chain. This upgrade program, which will also deliver important operational efficiencies to better satisfy customers, will start within the end of 2022 in Italy, Germany, and United Kingdom to be completed by 2023 across central and north Europe by targeting more than 60 machines worldwide.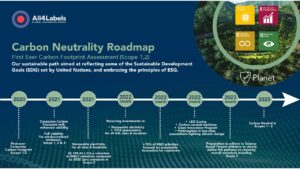 Dr. Guenther Weymans, Chief Operating Officer at All4Labels announces: "Our transition from UV to LED curing systems represents a milestone for the sustainable development of the labeling and packaging industry and is in line with the UN Sustainable Development Goals. We have decided to invest several million euros to upgrade our machines with the latest sustainable curing technology, which will ensure stable, fast, and efficient production at the lowest environmental impacts possible."
Matthias Michel, Vice President Global Engineering at All4Labels, states: "In early 2020 we started several pilot tests to ascertain the technical feasibility of various LED curing systems for our production technologies. Since then, the LED technology has significantly improved its lifespan capabilities, becoming able to provide constant, steady, and reliable curing in our printing operations. Based on the last technical results, we are now confident to invest into the LED technology to best serve the market with the most sustainable production technologies."
Bernd Prattl, Managing Director at GEW D-A-CH comments: "After a thorough technical evaluation period, we are very proud that All4Labels have chosen GEW as their exclusive partner for this pioneering transition to UV LED. The project scope is the largest the world has seen to date, with 12 sites and over 60 machines being retrofitted to LED in phase 1. All4Labels were keen to capitalize on the environmental benefits of UV LED and the scope of this upgrade program will most certainly deliver huge savings in that respect."
About GEW
GEW (EC) Limited designs and manufactures Arc and UV LED curing systems for printing, coating, and converting applications. The company is the leading manufacturer of UV systems for label and narrow web printing, specialising in the design and installation of UV LED technology. GEW introduced its latest UV LED product, AeroLED, in early 2022. Representing the next generation for UV LED curing, AeroLED brings UV LED within affordable reach for all. LeoLED, released in 2019, is GEW's water-cooled solution, delivering maximum power and UV dose for more demanding applications. AeroLED and LeoLED are both compatible with GEW's renowned ArcLED hybrid system. GEW has a world-class production facility at its UK headquarters, subsidiaries in the USA & Germany, and an extensive list of worldwide distributors.
www.gewuv.com