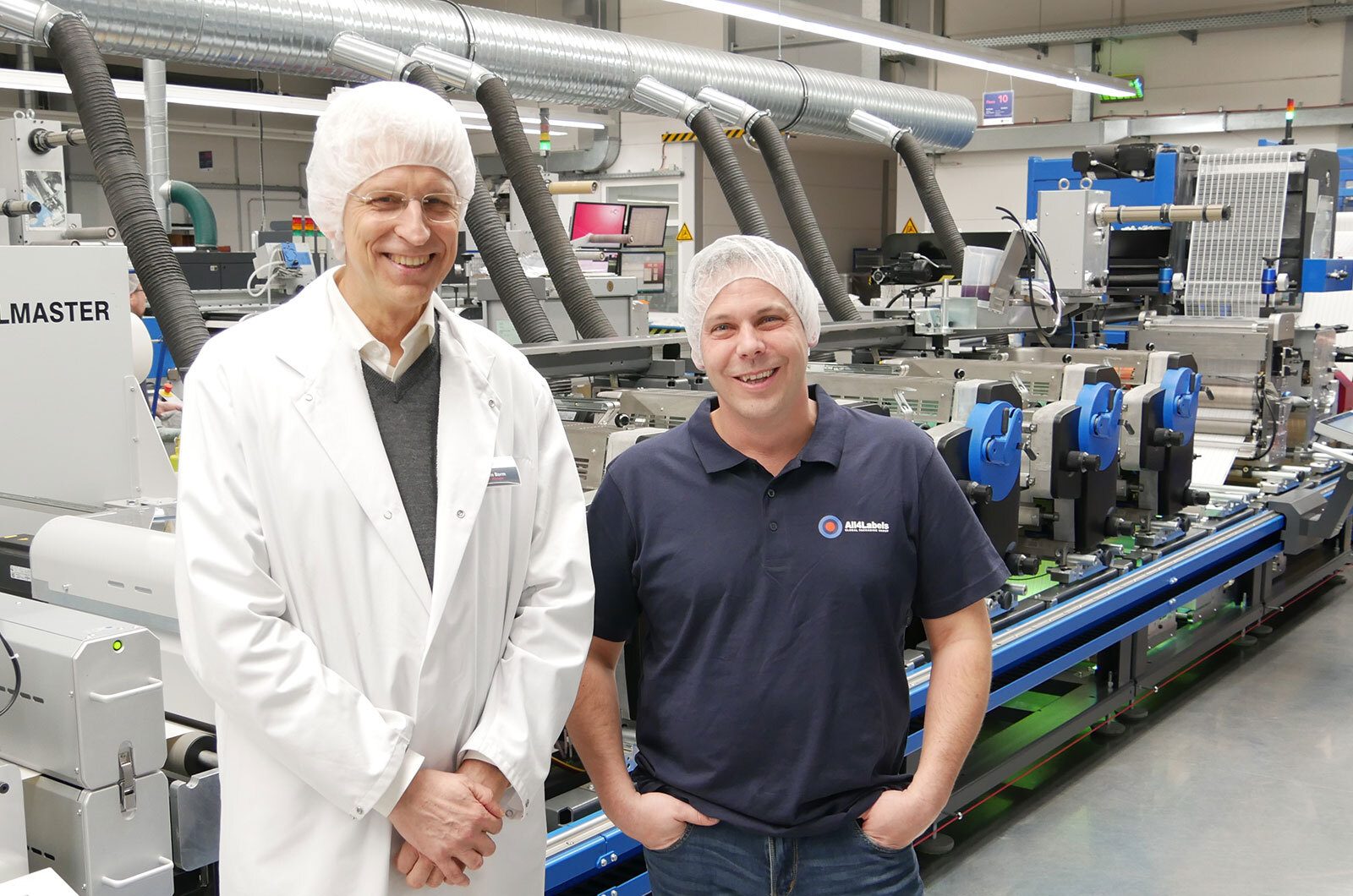 Customer testimonial for Gallus Labelmaster
Four Gallus Labelmaster installations since 2016 – All4Labels, a global leading label company, reports about their experiences with the conventional label printing press Gallus Labelmaster 440. High quality, high productivity and easy and intuitive operation are the positive conclusion by All4Labels Kassel in Germany after the installation of a new Gallus Labelmaster.
The reason for the Gallus Labelmaster was, as we continue to grow, primarily an expansion of capacity», explains Achim Borm, Managing Director at All4Labels Kassel. «We wanted to do this as cost-effectively as possible.»
«The function of the Labelmaster is even easier than the ECS 340», adds Philippe Demoulin, Supervisor Flexoprinting & Finishing Department at All4Labels Kassel and continues: «Within a month of setting up the machine we have already noticed a productivity increase of over 20%. With the Labelmaster we can print at least three or four more webs per job.»
All4Labels – Global Packaging Group is a global leading label company with about 3000 employees in 28 production sites worldwide. The production sites Kassel, Lübbecke in Germany and St. Gallen in Switzerland are part of the company strategy «Think global, be local» and focused on the local market. In order to strengthen these sites the company invested in new technology to give them the best conditions to be competitive also in the future.
Take a look at the video testimonial of All4Labels working with several Gallus Labelmaster:
The original article by Gallus can be found here.