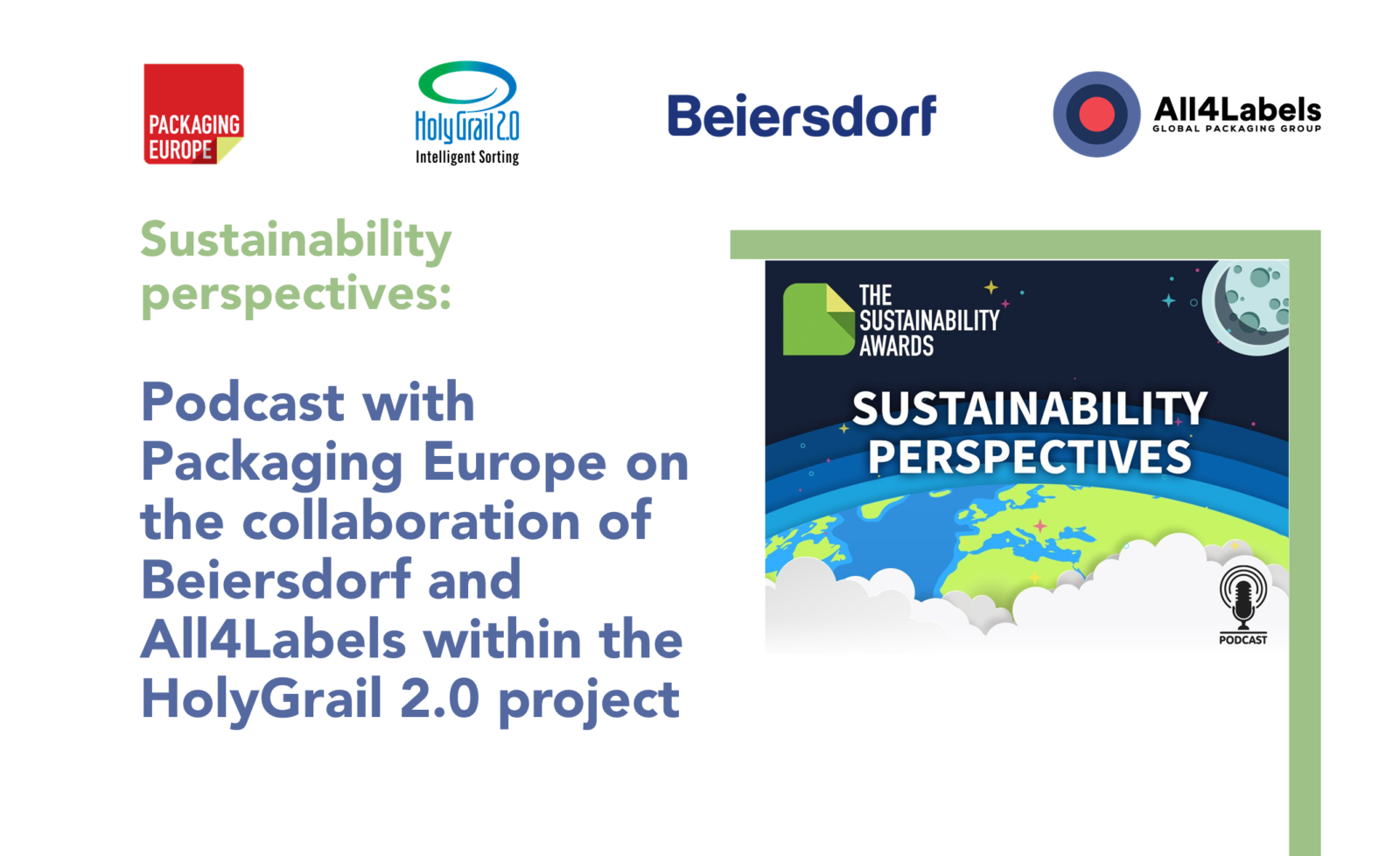 Podcast episode: Collaboration between All4Labels and Beiersdorf within HolyGrail 2.0 to improve packaging waste sorting accuracy through digital watermarking
As a member of the HolyGrail 2.0 initiative, All4Labels is actively contributing to a circular economy in the label industry.
Throughout the project phases, All4Labels and Beiersdorf have been collaborating closely and developed samples together to be tested in the HolyGrail 2.0 trials. The partnership is heavily R&D focused, as both parties aim to go through all the phases from scratch to finish,
Moving digital watermarking from innovation to implementation
In the latest podcast episode of the Sustainability Perspectives series by Packaging Europe, Michael Brocher, Corporate Product & Innovation Manager from All4Labels and Sabrina Stiegler from Global Packaging R&D at Beiersdorf discuss the project with Tim Sykes. This includes insights into the technological challenges, learnings, the long-standing partnership as well as the particularity of the cosmetic market.
"This joint project is a great example of what can result out of a long-term, trusting partnership. We are beyond pleased to be able to contribute samples for the cosmetic market, which is a first within the HolyGrail 2.0 project. We look forward to the next phase of the project and to our further fruitful collaboration with Beiersdorf ", says Torsten Scheermann, Vice President Global Accounts at All4Labels.
With regards to the project, All4Labels is currently looking forward to the semi-industrial trials of digitally watermarked packaging in Copenhagen in the upcoming week.
Going from there, the label supplier will shortly offer a full graphic service with consultancy and design with their "All4Graphics" unit.
Listen to the Podcast here:
"Sustainability Perspectives: Exploring digital watermarking with Beiersdorf and All4Labels".