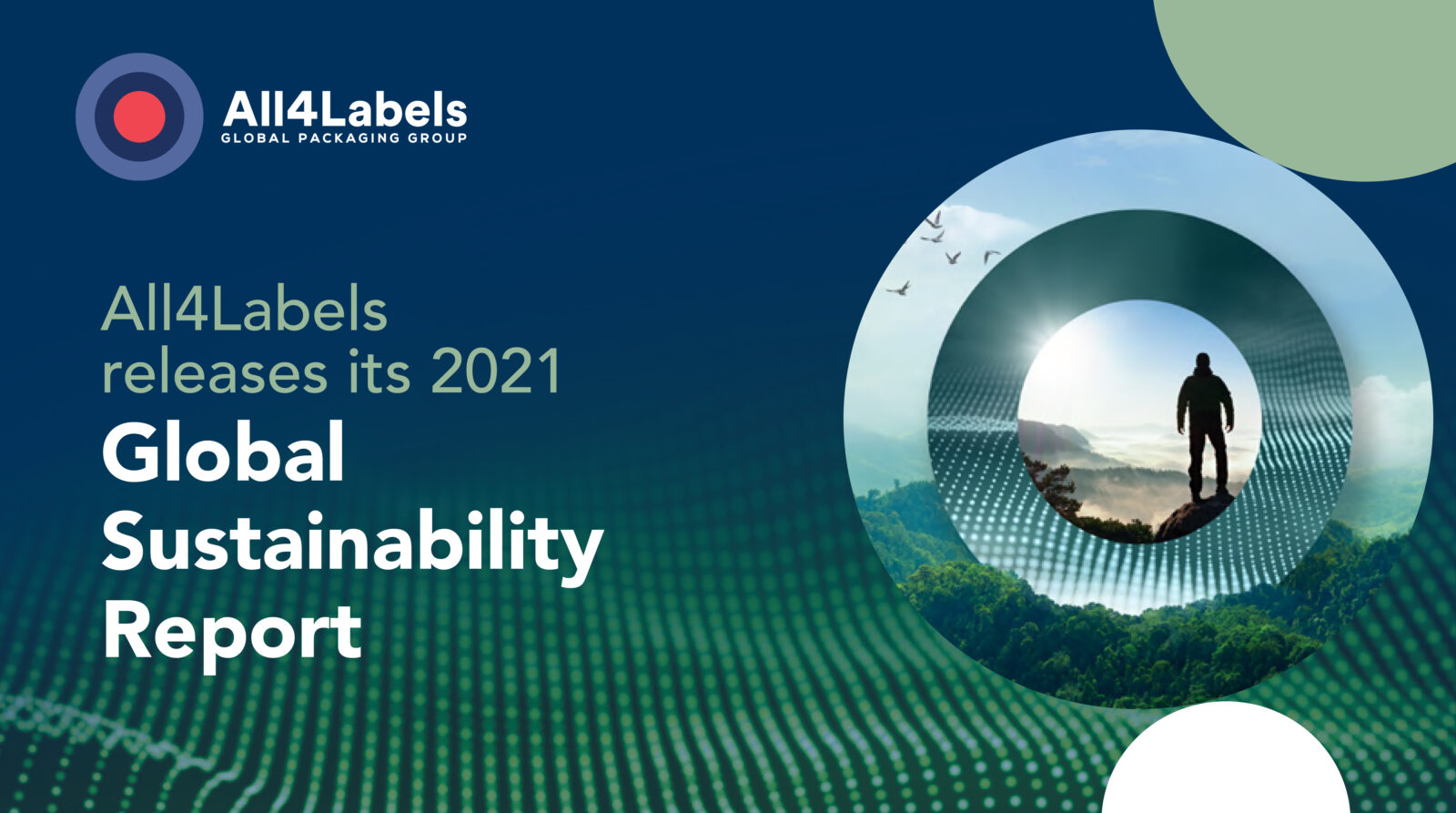 All4Labels publishes the first global sustainability report to communicate its eco-contribution across the packaging industry
All4Labels Global Packaging Group, one of the world's leading label and packaging companies, releases its first global sustainability report to communicate the results of its global operations and sustainable initiatives.
All4Labels is pleased to release the first corporate sustainability report according to GRI standards to demonstrate its socio-economic and environmental commitment. The report publishes the metrics of the sustainability programs and activities conducted in 2021 across 24 plants, located in 3 continents and 11 countries. This includes the roll out of All4Labels "3Ps" sustainability strategy to contribute to the sustainable development of the industry by promoting People Wellbeing, Planet Protection and Sustainable Products Development.
In 2021 the implementation of a dedicated Health and Safety Management System led to a significant reduction of the Total Recordable Incident Rate, while reducing the environmental footprint by developing new technologies and producing sustainable products and services for the entire value chain of the industry.
Adrian Tippenhauer, Chief Executive Officer at All4Labels announces: "Sustainability is our biggest opportunity of inspiration for a true positive growth, and we are determined to grow as sustainable change agents across the industry by engaging all the communities and stakeholders where we operate. Our first corporate sustainability report shows our commitment, programs, efforts, and metrics towards a sustainable future. From now on we will be issuing our corporate sustainability report on a yearly basis to demonstrate our ongoing commitment and to report on tangible progresses"
All4Labels Group is determined to continue investing in R&D, innovation and technolgy to develop and deploy the solutions that are globally needed to promote a true circular economy with dedicated packaging recycling processes in line with the regulatory framework, and by proactively contributing to important industry activities like HolyGrail 2.0, CELAB, Petcore & RecyClass.
Gabriela Neves Ferri, VP of global R&D and Sustainability at All4Labels states: "When we speak about sustainability, I like to look at metrics and concrete progresses, and our first sustainability report identifies a significant reduction of greenhouse gas emissions versus 2020. By promoting and investing in green energy we were able to decarbonize our global operations by ~ 22,199.42 t CO2e, while we are also introducing more and more equipment manufactured CO2 neutral. In 2021 our company's indirect emissions (Scope 2) were down to ~ 0.1%, and this represents a concrete step forward to achieve our ambitious goals to become a sustainable solutions provider for the industry. Over the next years, we will continue decarbonizing our global operations further and we will also contribute to the decarbonization of the entire value chain with intensive R&D activities, which best serve customers with the highest level of quality, performance, and care for the environment."
The report can be downloaded here.